When Ardagh Group announced they were locating a new state-of-the-art metal can manufacturing facility in Roanoke County, it was a big win for the Roanoke Region. Now, the Ardagh announcement is winning awards of its own. 
Ardagh's project received a 2014 CiCi (Corporate Investment & Community Impact) Award from Trade & Industry Development magazine. In August, the Luxembourg-based food and beverage metal and glass packaging company announced it would be investing $93.5 million and creating nearly 100 jobs in the Roanoke Region. It is the largest manufacturing investment in Roanoke County's history and the largest new business announcement in Virginia in 2013. 
Trade & Industry Development granted Ardagh one of 15 Community Impact Awards, citing not only the initial corporate development, but also the larger impact of choosing to locate in the Roanoke Region. As the result of the announcement to locate their new plant in Roanoke County, one of their major suppliers, Netherlands-based Canline Systems, also chose to open a new facility in Roanoke County to be closer to its major customers. 
"The Ardagh Group project is on schedule in the Hollins area with significant building renovation work nearing completion," says Jill Loope, Roanoke County director of economic development. "Blaine Construction, contractor for the project, says that approximately 85 percent of the renovations are complete with a target finish of May 2014. Equipment installations are also well underway with plans to be fully operational by the end of the year. A grand opening ceremony is planned for October with details to follow in the near future."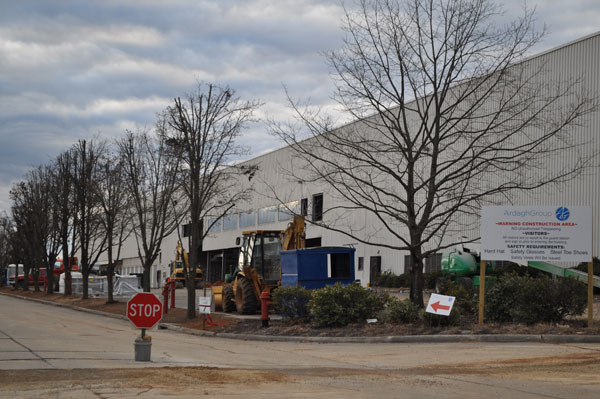 "The Community Impact category of Trade & Industry Development magazine's 9th Annual CiCi Awards not only highlights 15 U.S. companies that announced economic development projects during 2013, but celebrates programs that will make a big impact on their respective communities as well. The Community Impact Awards also recognize the local and state economic development agencies that work in lockstep with their communities to attract this kind of development.
Every Community Impact Award recipient has a great story behind the project. And behind the project are hundreds or even thousands of people who stand to benefit, each with their own stories as well."