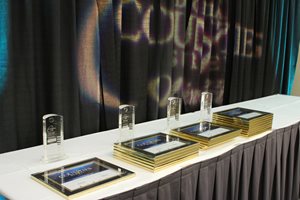 Two counties in the Roanoke Region are turning heads for their success in utilizing technology and innovation to govern more efficiently and effectively. 
Roanoke County and Franklin County were both recognized in the "Up to 150,000 Population" category in the 2014 Digital Counties Survey conducted by the Center for Digital Government and the National Association of Counties. The annual survey rates and ranks hundreds of U.S. counties based on demonstrating technological success int he areas of citizen engagement, policy, data, and operations.
Roanoke County was named the top ranked county in the "Up to 150,000 population" category, while Franklin County was ranked 7th in the same category. The survey cited projects around GIS, radio, and governance as the reason for besting other counties from Florida, California, New York, and Michigan. 
Read an excerpt below:
The county's GIS portal showcases mapping services spanning from property tax applications to voting maps and 3d views of the land.

Roanoke County showed that when it comes to governance, its policies reveal a level of maturity impressive for an organization their size. "This is big city stuff," the county said.

The Roanoke Valley Radio Communications System serves agencies across the county, and a data-driven approach to crime and safety program (DDACTS) reduced violent crime by nine percent, and reduced reported crashes by 13 percent.
In total, nine Virginia counties were ranked by the survey.
See all the winners and read the rest of the story >>>