via the Roanoke Times: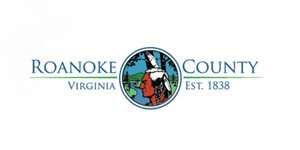 Roanoke County received a Special Achievement in GIS (SAG) Award at the Esri International User Conference (Esri UC) in San Diego, California, held July 16. This award acknowledges vision, leadership, hard work and innovative use of Esri's geographic information system (GIS) technology.
Roanoke County uses Esri ArcGIS technology to leverage the Esri ArcGIS Platform, Pictometry, Google StreetView and MS SQL Server 2008 R2 to create single-focused GIS applications for casual and citizen users. The Maps and Apps Gallery found at http://gis.roanokecountyva.gov/ allows users to quickly Get In, Get Information and Get Out. Each app has familiar functions and features which increases customer adoption and satisfaction. Organizations from around the world honored at the Esri UC span industries including agriculture, cartography, climate change, defense and intelligence, economic development, education, government, health and human services, telecommunications and utilities.
"The SAG Awards identify the organizations and people that are using the power of geography to improve our world and drive change," said Esri president Jack Dangermond. "At Esri, we are always deeply inspired by the passion and innovation of our users. They deserve recognition for both solving their communities' greatest challenges and for their invaluable contributions to the continued evolution of geographic science."
For more information about the 2014 Special Achievement in GIS Award winners, including project information and photos, visit www.esri.com/sag.
Submitted by Roanoke County