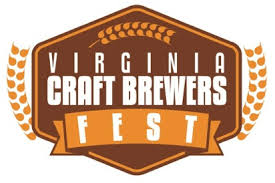 The craft beer industry is enjoying a renaissance in the U.S. unlike anything seen since Prohibition, and Virginia is one of the states at the forefront of the movement. The Commonwealth's best brewers gathered this past weekend at the 2014 Virginia Craft Brewers Fest to celebrate the state's craft beer culture and salute the best brews in VA.
The Roanoke Region has been an active participant in the recent explosion of small, craft breweries opening across the country. Over the past few years, nearly 10 breweries have opened in the area, putting Roanoke on the map when it comes to Virginia's beer destinations. But it is not just quantity that people are looking for when considering a craft brew, they are looking for quality. Several breweries from the region entered the third annual Virginia Craft Brewers Cup competition – held in conjunction with the  Brewers Fest – and held their own against the top brewers in the state.
Salem's Parkway Brewing took Gold in the Porter category and Silver in the Kolsh and Blonde Ale category, Smith Mountain Lake's Sunken City earned two Silvers and a Bronze, while Chaos Mountain took a Silver and a Bronze. 
Below are some of the highlight awards from the competition:
Vienna and Oktoberfest 
Gold: Devils Backbone Outpost – Vienna Lager 
Silver: Sunken City Brewing Company – Sunktoberfest 
Bronze: Lost Rhino Brewing Company – RhinoFest 
Kolsch and Blonde Ale 
Gold: Champion Brewing Company – Killer Kolsch 
Silver: Parkway Brewing Company – Bridge Builder Blonde 
Bronze: Capitol City Brewing Company – Capitol Kolsch 
Light and Amber Hybrid Beer 
Gold: Bull and Bones Brewhaus – Appalachian Alt 
Silver: Sunken City Brewing Company – Steemboat Beer 
Bronze: Champion Brewing Company – Stickin' in my Rye 
English, Scottish, and Irish Ale 
Gold: Apocalypse Ale Works – Heavy Red Horseman 
Silver: Midnight Brewery – Not My Job 
Bronze: Old Bust Head Brewing Company – Bust Head
Porter 
Gold: Parkway Brewing Company – Raven's Roost Baltic Porter 
Silver: Old Ox Brewery – Black Ox 
Bronze: Port City Brewing Company – Porter 
Stout 
Gold: Apocalypse Ale Works – 6th Seal 
Silver: Chaos Mountain Brewing – Coco Borealis 
Bronze: Three Notch'd Brewing Company – Oats McGoats Oatmeal Stout 
India Pale Ale 
Gold: Starr Hill – King of Hop 
Silver: Port City Brewing Company – Monumental IPA 
Bronze: Sunken City Brewing Company – Red Clay IPA 
Belgian Strong Ale 
Gold: Chaos Mountain Brewing – Agents of Chaos 
Silver: Apocalypse Ale Works – Lustful Maiden 
Bronze: Blue Mountain Brewery – Marsedon 
Check out all the winners >>>