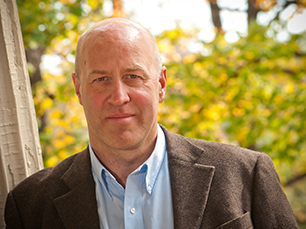 Two educators in the Roanoke Region were recently recognized by national organizations for their influence on students and education.
Dr. Paul Hanstedt was named the 2014 Virginia Professor of the Year by the Carnegie Foundation for the advancement of Teaching and the Council for Advancement and Support of Education. Dr. Hanstedt is a professor of English at Roanoke College, where he has taught since 1996. He was chosen from nearly 400 of the top professors in the country for the award, which recognizes the most outstanding instructors who excel in teaching an positively influencing the lives and careers of students. 
"This is the first time a Roanoke faculty member has been selected for this award," Dr. Richard Smith, vice president and dean of the college, said in a statement. "This award is very selective.  Only one faculty member among all colleges and universities in Virginia – both two year and four year institutions; public and private – is recognized each year. Congratulations to Paul on this very significant honor."
Read the full statement >>>
Dr. Hanstedt was not the only one recognized for their education efforts last week. Lynn Hancock Hurt received the Carnegie Corporation of New York/New York Times I Love My Librarian Award. Hurt is the coordinator of library services for Brown Library at Virginia Western Community College. The award is given to only 10 librarians, and is given to those who perform an outstanding public service to the community and display and ongoing commitment to changing lives through education. Hurt lead the effort to modernize the library to meet the needs of students in the 21st century.
Read more about the award, and Hurt's efforts >>>
The abundance and quality of higher education is one of the strongest assets of the Roanoke Region as this most recent recognition continues to prove.