Roanoke Pinball Museum is preparing for its grand opening celebration.
That's right. The Roanoke Pinball Museum will open at Center in the Square with fanfare on June 19 with plenty of pinball (there are 30-plus machines from almost every era), music and food.
The Roanoke Pinball Museum is an interactive museum dedicated to the science and history of pinball. The mission is to cultivate curiosity in science, art and history through pinball while preserving and honoring its role in American culture. The project has been a community effort, from finding machines and getting them ready for launch to artwork and promotion. Admission to the Roanoke Pinball Museum will allow patrons to play at their leisure, but also to learn. Pinball players, young and old, will be introduced to the history of pinball, the science behind the game, and have an opportunity to appreciate the color, composition and overall design of the backglasses and playfields.
And you won't have to bring a pocket full of quarters to play. General museum admission is $10 per day for unlimited plays.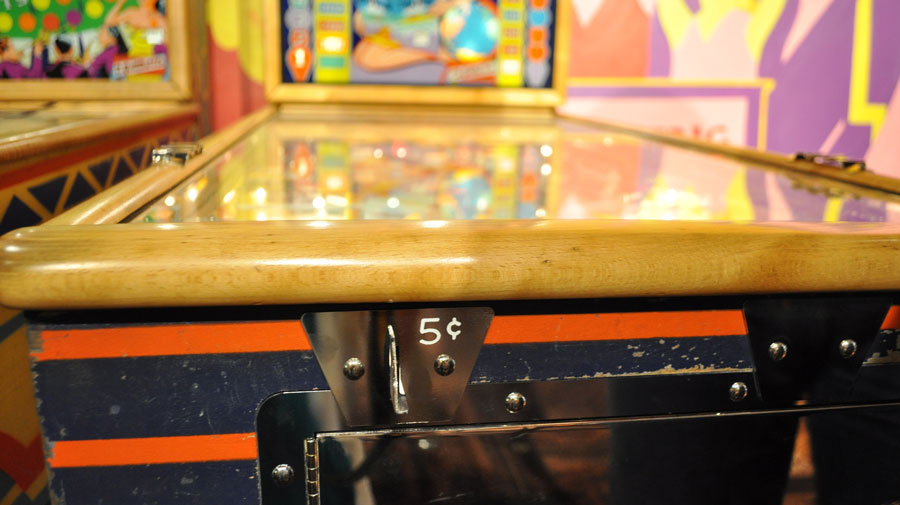 Here's an excerpt from The Roanoke Times:
Center in the Square in downtown Roanoke intends to launch a time travel experiment.
How else to describe a colorful arcade that looks transplanted straight from the 1970s, filled wall to wall with the flashing lights and bell pings of pinball machines?
Here's proof, though, that passage of time has brought a better future, at least for pinball fans: You don't need a pocketful of quarters for this arcade.
Buy one $10 ticket to the Roanoke Pinball Museum and all 46 machines inside are free to play all day. Buy a membership and they're free all year.
Center in the Square promises there will be science education programming to go with what might otherwise seem a quaint exercise in giving wannabe latter-day pinball wizards a chance to level up.
The Roanoke Pinball Museum is not an independent nonprofit. Center came up with it and will operate it, much like it does the six aquariums in the atrium.
Given the region's penchant for nostalgia — witness the thousands that came to see the restored Norfolk & Western Class J 611 steam locomotive, or the 12,200-strong Facebook group devoted to Salem's Lakeside Amusement Park — Center may well have a hit on its hands. (Read the full story.)
Roanoke Pinball Museum Grand Opening: June 19
6-11 p.m. at Center in the Square
This event will unite multiple generations of Roanoke "gamers" and will include retro gamming (8-bit games) on the large digital monitors inside Center's atrium.
Music by DJs st. giga and Stimulator Jones while Bastards of Fate will be preforming in Center's atrium at 9 p.m.
Food, drinks, vendors and a variety of impromptu performances.
Atrium level activities are free to the public; admission to the museum is $10.