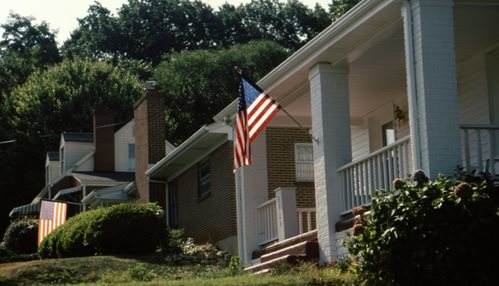 Roanoke consumers are flexing their muscles as the recovery gains steam, and one place this is quite visible is in the housing market. The latest data from the Roanoke Valley Association of Realtors show that home sales are at levels the region hasn't seen since before the recession.
Sales of homes in May 2015 surpassed sales of any May since 2006. Sales are up 10.6 percent year over year from May 2014 to May 2015. In May, nearly $100 million in overall residential sales volume was reported averaging just over $207,000 per home sold.
Private sector employment was at its highest level at the end of 2014 since 2007, the Roanoke metro market's growth in per capita personal income exceeded the national growth rate between 2011 and 2013 (most recent data), and interest rates have remained relatively low.
These factors combined have translated into a healthy home-buying season for Roanoke in the spring.
Want to know more? Learn more about housing options in the Roanoke Region, including median prices and comparisons to other metro areas.