The River and Rail in Roanoke might be a little busier the next few weeks. The Southern-style bistro on Crystal Spring Avenue, made Souther Living's "100 Best Restaurants in the South" list this week.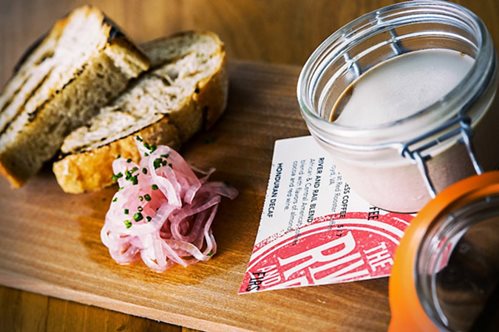 The 100 best list highlights the top eateries in the South "right now," according to Jennifer V. Cole, Southern Living deputy editor and restaurant scout. The feature highlights a signature item that every patron should order. Here's what Southern Living picked from The River and Rail (and we couldn't agree more):
"Jar of Pickles. Yes, it's a simple dish—a snack really. But with these pickles, vegetables truly shine and offer a pitch-perfect example of the canning tradition. It's just one of the many ways chef Aaron Deal deftly draws on the foodways of Appalachia to build his menu."
Other Virginia restaurants making the list include Comfort (Richmond), Heritage (Richmond), Peter Chang China Cafe (Glen Allen), Restaurant Eve (Alexandria), The Roosevelt (Richmond), and The Shack (Staunton).
What's your favorite dish at The River and Rail? Share your comments with us on Facebook or Twitter.