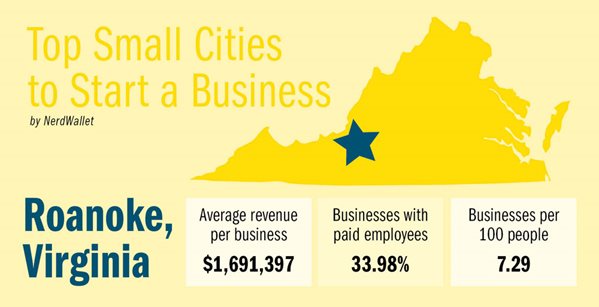 Have you been thinking about starting your own business right here in Roanoke? Maybe it is time to take the plunge.
A new ranking from NerdWallet has Roanoke in the top 17 percent of best small cities to start a business. NerdWallet examined 463 U.S. cities with populations from 50,000 to 100,000 to determine where the best opportunities are for those starting a business. The ranking found that some of the fastest-growing industries have taken root in smaller metropolitan areas.
What does that mean for you and your business idea in the Roanoke Region?
Key strengths in the ranking include the fact that Roanoke has a high concentration of business per capita and area businesses have a moderate to high level of revenue per business. Roanoke's traditional role as center for commerce for a large area of Western Virginia contributes to success as well because the market area for goods and services extends well into the rest of the region.
You can find the full breakdown from NerdWallet.