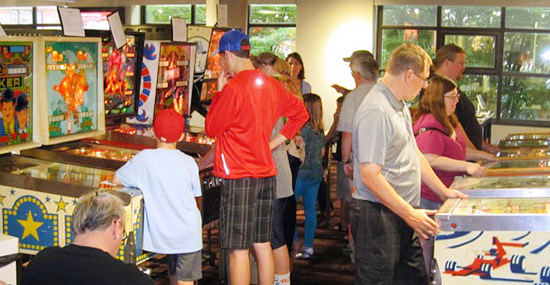 The newly opened Roanoke Pinball Museum, located inside Center in the Square, is featured in the latest edition of Pinball News.
The trade website features pinball news and information from all around the world, and pinball reviewer Dan Marquardt liked what he saw: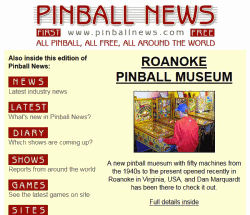 "It was very nice to see the large number of kids playing their pins. I doubt most of them had ever even seen a pinball machine before. I was happy to see the museum bringing pinball machines to a new generation. …
"I really enjoyed my visit to the museum and hope to visit again to play all their classic pins."
Roanoke Pinball Museum opened in June and is a hot spot for kids and kids at heart. With more than 50 machines to play, you can easily spend an afternoon – or day – playing classics games.
The museum is open daily (except Mondays) all summer and $10 admission gives you access to all the games. Annual memberships to the museum are also available.