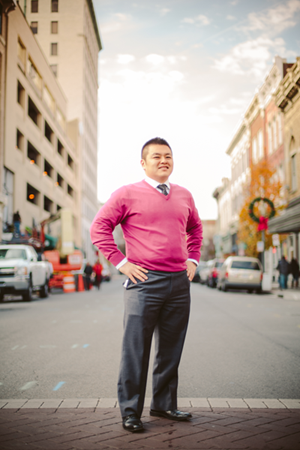 Please welcome John Park to Get2KnowNoke this week. You may know John as the organizer of the Monday Fun-Day networking and social group or from the Original Pub Run on Tuesday nights.
Be ready to learn more about the culture and food of the Roanoke Region this week. John is a definite foodie with a flair for photography. (He is also one of the driving forces behind the annual food truck rodeo in Grandin Village.)
Tweeting from his personal account, @hungryasianrke, John is one of the most active Twitter users in the region, with almost 30,000 posts at 140 characters each since 2009. Here's his bio: A Roanoker tweeting about events, food, restaurants and food trucks. Husband to @mrshungryasian#hungryasian #foodtrucks #roanoke #RoVA #rke #eatlocal #beer
Here are a couple more things to know as you engage with John on social media:
What he likes about social media: "It allows me to be able to connect with folks with similar interests."
Favorite Roanoke Region place, thing or hangout: "Downtown Roanoke. There is always something to do, something happening! Also our culinary scene is also growing."
If you are on Twitter, give @hungryasianrke a follow and make sure to join the conversation with him this week @Get2KnowNoke.