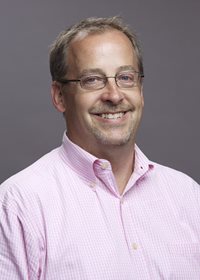 Welcome Bruce C. Bryan to Get2KnowNoke for the next week. Bruce has been in Roanoke for eight years and loves all the region has to offer. If you are into the local music scene, you've likely run into him at some point. And he promises to tweet about "people who are cool and random things."
Bruce is active in the community – founding the Down by Downtown Music Festival and The Help Save The Next Girl Foundation and hosting a weekly radio show called Roanoke Valley Conversations on 101.5 the valley's music place. He's on the Board of Directors for the YMCA Roanoke Valley and supports a lot of the local music venues. When he's not setting a pick on the basketball court, he likes to hike in the area and hang out with friends. His advertising and marketing firm – B2C Enterprises – is a nationally recognized creative house with an office on Kirk Avenue in Downtown Roanoke. Bruce has three children – Dan, Maddy, and Tee.
Tweeting from his personal account, @bruceontheloose, talks anything from food to sport to business, with nearly 2,500 posts at 140 characters each since 2009. Here's his bio: Helper of Businesses, Connector of People and setter of picks on the bball court. Loves providing counsel on advertising, marketing and breaking the zone press!
Here are a couple more facts about Bruce.
What he likes about social media: Humor, connectivity, learning and news.
Favorite Roanoke Region place: "The mountain hikes nearby."
If you are on Twitter, give @bruceontheloose a follow and make sure to join the conversation with him this week on @get2knownoke.