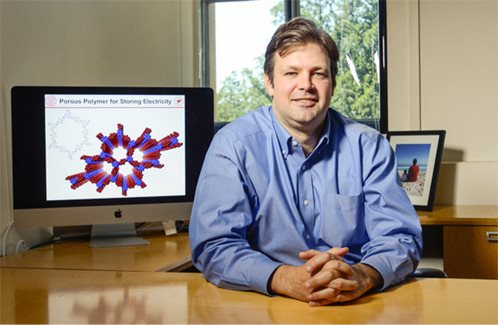 One of the 2015 "genius grant" winners credits his Roanoke Region education with where he is today.
North Cross School graduate William Dichtel is one of 24 recipients of 2015 awards from the John D. and Catherine T. MacArthur Foundation. Each grant, worth $625,000, is an unrestricted fellowship to talented individuals who have shown extraordinary originality and dedication in their creative pursuits and a marked capacity for self-direction.
Dichtel is a Cornell University associate professor and studies synthetic and supramolecular chemistry. He graduated from North Cross in 1996 and credits his education in the Roanoke Region with his success.
"I entered North Cross in the 4th grade in 1987, when my family moved to Roanoke from Washington, DC, and remained there until I graduated in 1996," Dichtel said in a statement. "One of the best things about North Cross was the small class sizes and flexibility to tailor the curriculum for my interests. …
"I feel incredibly fortunate to have had the experience of learning from these wonderful teachers. They definitely set me forth on a path to pursue my interests at the highest levels."
Grants were awarded to 24 individuals, from a wide variety of disciplines. 
Dichtel received a B.S. (2000) from the Massachusetts Institute of Technology and a Ph.D. (2005) from the University of California at Berkeley. He had a joint appointment as a research associate (2005–2008) at the University of California at Los Angeles and the California Institute of Technology before joining the faculty of Cornell University. His scientific papers have appeared in such journals as Science, Nature Chemistry, Journal of the American Chemical Society, and Angewandte Chemie, among others.