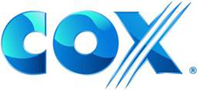 Cox Communications announced customers with its Ultimate high speed Internet service will benefit from even faster speeds at no additional charge, starting Oct. 21. This latest surge in maximum download speeds from 150 Mbps to 200 Mbps is the most recent in a series of speed increases in Roanoke. Cox is also the first national communications provider to commit to a residential gigabit strategy for all of our customers in Virginia. (Cox Business has been offering 10Gbps internet service in Roanoke for several years.)
 
"Cox has invested more than $70 million in our Roanoke network during the last eight years in order to deliver what customers have come to expect from us: industry leading high speed Internet service and a customer experience like no other," said Jeff Merritt, market vice president for Roanoke operations for Cox Virginia. "By consistently offering faster speeds and valuable features, Cox customers enjoy more value for their money every year."  
 
Delivering on its promise to provide the best high speed Internet service, Cox has increased Internet speeds more than 1,000 percent on its most popular packages over the past 14 years. With this latest speed increase, Cox High Speed Internet customers with the Ultimate service package and necessary equipment will be able to*:
Download a 5 GB high definition movie in 3.5 minutes
Download a 50 MB file in about 2 seconds
Download 10 MP3 songs in less than 2 seconds
Download a 25 MB YouTube clip in 1 second
*Source: www.download-time.com
 
Internet usage is doubling every two years and consumers are adding more and more devices to their home network. Today, the average home has more than six devices connected to the Internet and that number is expected to leap to 11 devices by 2017. Cox is committed to continually evolving its service offerings to stay at the forefront of these trends, has been the broadband leader in its markets over the past two decades for speed, availability and customer choice.