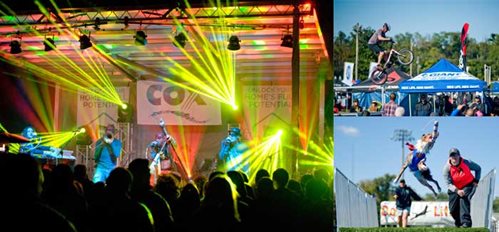 All the numbers aren't in yet, but we do know one thing: This year's GO Fest was the biggest and best to date. With more than 25,000 people in attendance, the three-day festival showed how much this community supports the outdoors.
Attendance was up 25 percent over 2014.
Vendors reported sales increases and new vendors Mountain Khaki, Princeton Tec Headlamps, and Native Eyewear did so well, they have already promised to come back.
The food trucks kept busy, one vendor alone sold more than 900 pizzas over the weekend. Total food truck sales exceeded $110,000.
The River Rock had more than 1,200 kids and 150 adults go up the climbing walls (up from 800 total in 2014).
More than 340 campers registered on-site for overnight stays.
Participants in the Wild Gear Chase came from four states.
Thank you for helping make this event a huge success. We are already looking forward to next year.