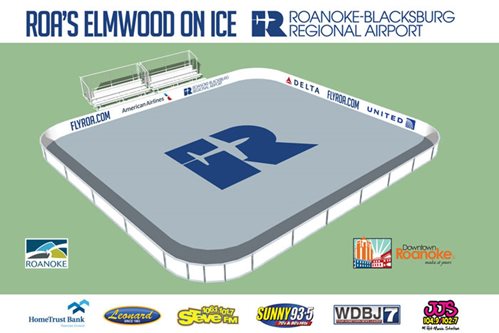 Everyone is buzzing about winter already, thanks to plans for a new outdoor ice skating rink at Elmwood Park in Downtown Roanoke.
The rink will open Nov. 23 and last for 12 weeks through the holiday season. And admission to Elmwood on Ice is just $6!
The news is on the heels of an announcement that a hockey team is coming back to Roanoke in 2016, generating even more excitement for winter sports in the region.
Here's what local media (and you) have to say about the ice rink:
Channel 7
Virginia's First
 
Learn more about Elmwood on Ice, including rates and hours from Downtown Roanoke Inc.