"And just why is Roanoke still one of the Appalachian riding secrets even though it has the potential to rank as the East Coast's next big mountain bike city?"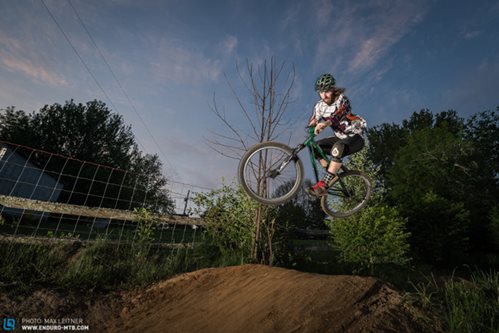 That is the question posed by a pair of bikers from Enduro Mountain Bike Magazine that recently visited the Roanoke Region. In Part 2 of the Roanoke series the bikers hit some of the area's best trails and describe them in great detail.
Here's a snippet:
"Riding with us on the sunny morning is Ken from Asheville, North Carolina, a staple figure in the Appalachian bike scene for decades, who declares: 'Roanoke is the place to be, believe me!' Nowhere else will you find so many amazing trails, which so few people know about. But just how has this incredible spot stayed under the radar? Unfortunately, the whole of the East Coast seems to be consistently overlooked, and only certain locations such as Asheville, N.C., garners any hint of national attention. The media and the industry tend to focus on the West side of the USA, with California, Colorado and the pacific North West and desert states just getting more attention as being the heart of mountain biking. Yet the advantage of these 'forgotten' trails on the East Coast means that they're never over-run with riders and you can go for hours without seeing another soul. But there's always a disadvantage and that's visible in the number of now lost and overgrown trails, as maintaining them just doesn't seem purposeful."
Not only do the descriptions make you want to bolt out the door and grab your bike, but the photos really showcase some of the great mountain biking (and post bike activities) right here in our backyard. Go read the piece; you'll enjoy it. And then go hit the trail.
You can read all about the adventure (and see some great photos) in the "Hello America!" series from Enduro Mountain Bike Magazine.  The writers call Roanoke "a diamond in the rough" in Part 1.
Want to hit the trail? Find the perfect mountain biking spot from Roanoke Outside.