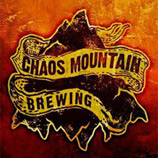 CALLAWAY, Va. (December 15, 2015) – Less than two years after announcing its new location in Franklin County, Chaos Mountain Brewing is expanding. Rising sales have created the need to invest in new equipment at the facility and to hire additional staff to handle the extra production. The craft brewery, one of three in Franklin County along with two distilleries and a winery, is located on Dillon's Mill Road in the Callaway community. Its exceptional products have secured Chaos Mountain's standing as one of the best and fastest growing breweries in Virginia.   
 
The expansion will include a new investment of at least $597,000 and the hiring of nine additional employees. "Since we opened in May of 2014, we have grown more than we anticipated. We are about a year ahead of where we planned to be," said owner Joe Hallock. "At present we distribute from Richmond north and west to West Virginia and our products can be found in stores from Wegmans in Loudon County to Food City in Pulaski. We plan to be shipping to all of Virginia by the end of 2016."
Mr. Hallock added that "the rapid growth has allowed us to expand our year round product line to include six beers packaged in 12 ounce bottles, a mixed 12 pack and three seasonal beers. We continue to produce limited release beers on draft for distribution to restaurants and for sale in our tasting room."
 
With all of this growth comes the need for new equipment and new personnel. Chaos is working with AppTech Solutions of Salem to design a self contained waste water treatment system to handle the waste water from brewing. "We will also be doubling the number of kegs we have for distribution. As we brew, package and keg more often we will need additional staff in the brewery and will be looking to add a sales representative to work out in the market," said Hallock.
The Franklin County Board of Supervisors provided financial assistance to the project. The County worked to help this existing business address its issues related to production and to assist it in expanding within the community. Board Chairman Cline Brubaker said, "We are proud to have a company like Chaos Mountain Brewing here in Franklin County. A major reason that businesses thrive in our community is our commitment to their success and our willingness to help them overcome hurdles. When you have great companies like Chaos Mountain, teaming up with a pro-business community like Franklin County, special things can happen."
Mr. Hallock said that "Franklin County has worked closely with us since the planning phase of the brewery. We appreciate all of the help Mike Burnette, Franklin County Economic Development Director; Chairman Brubaker; and the entire Board of Supervisors have given us. We are proud to be able to bring a new business and new jobs to the county and look forward to continued growth."
The company is also eligible for funding and services to support the company's employee training activities through the Virginia Jobs Investment Program, administered by the Virginia Economic Development Partnership.
 
It is expected that the expansion project, including the investment and the hiring of the new employees will be completed over the next 24 months.