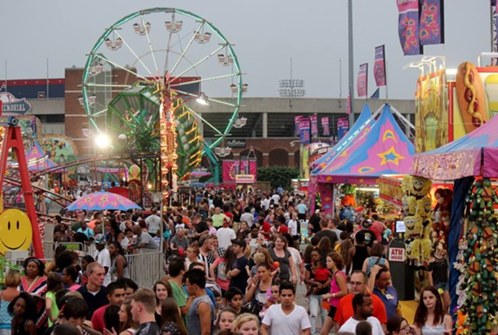 Salem is one of the happiest places in Virginia, according to a compilation of data from OnlyInYourState.com.
Salem comes in at No. 5 on the list, behind McLean, Poquoson, Christiansburg and Vienna. The ranking comes from a number of places, including data from the U.S. National Bureau of Economic Research, the General Social Survey, the National Survey of Families and Households, and the Centers for Disease Control and Prevention – all collect surveys that ask respondents to report on overall satisfaction with life.
Here's what they had to say about Salem:
"Ranked as one of the most inexpensive places to live in Virginia, Salem is located just outside of Roanoke. With its own small town charm, plus all the amenities of Roanoke close by, Salem offers affordable housing, low crime and good education, making it one of the best places in Virginia to get the most bang for your buck. In fact, Salem earns an A+ from Area Vibes for overall cost of living, which, no doubt, make Salem residents very happy, indeed."
See the rest of the list and learn more from OnlyInYourState.com.