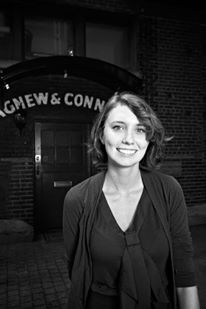 Welcome Kelly Prince to Get2KnowNoke this week. Kelly is what you would call an excitable person; it's actually her day job as she promotes community events for the Roanoke Regional Chamber of Commerce.
And you'll find her everywhere. From embracing local music to arts and the outdoors, Kelly is always out and about and loves to "gush" about local happenings. Join the conversation with her this week to be in the know on everything happening around the region.
Tweeting from her personal account, @KPYPRKE, Kelly is always doing something fun. From events to cool memes and gifs, her page is packed with information about the region. (She's posted more than 11,000 times since 2009.) Here's her bio: Kelly Prince. Young Professional Hype girl. Roanoke lover. Chamber promoter. Event addict.
Here are a couple more facts about Kelly.
She wasn't born in Roanoke, but calls herself a Roanoke native nonetheless.
She loves social media and particularly getting messages and interacting with lots of different – and sometimes random – people.
Her favorite Roanoke Region places are Elmwood Park (for a concert) or at the top of a mountain trail.
If you are on Twitter, give @KPYPRKE a follow and make sure to join the conversation this week on @get2knownoke.