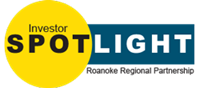 NEST Furnished Living Solutions provides corporate apartments and temporary housing solutions for businesses and individuals. One-, two-, and three-bedroom apartments and town homes are fully furnished and include complete set of housewares, luxury linens, cable, internet/Wifi, and all utilities. Perfect for relocating employees, consultants, contractors, interns and anyone else who wants twice the space of a hotel and all the comforts of home for 30 days or more. 
How is the Roanoke Region important to your business?
The Roanoke Region is important because it is the base of our operation that provides short term housing solutions to new and existing businesses. Our services can play an important role in recruiting employees and companies to the region, can reduce stress and increase productivity of employees, and reduce expenses of employers.
Why has your company invested in the Roanoke Regional Partnership?
We want to help attract new companies to the Roanoke Region by providing a service that will need and expect to have when looking at potential cities. We want to support the Roanoke Regional Partnership by providing information and solutions that will strengthen the overall package and presentation they offer.

Company information
Top local official: Gary LeFeuvre, President/Owner
Phone: 877-782-1902
Follow NEST Furnished Living Solutions on social media: Facebook
See our full list of investors by industry.