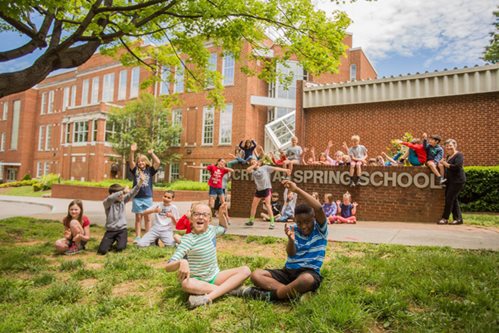 It's back to school season and the students and staff at Crystal Spring Elementary have a new honor to celebrate as they return to classrooms.
The school has been ranked as the top elementary school in Virginia by SchoolDigger.
Crystal Spring Elementary was the top-ranked school out of 1,095 schools all over the state. The Roanoke City Public Schools location on Carolina Avenue has just under 350 students in grades pre-k through fifth.
Here are a few highlights from the ranking:
In 2016, Crystal Spring Elementary ranked better than 99.9% of elementary schools in Virginia. It also ranked first among 17 ranked elementary schools in the Roanoke City Public Schools District.
In 2016, the calculated Average Standard Score was 93.4.
The student/teacher ratio at Crystal Spring Elementary is 14.7, which is the 6th best among 17 elementary schools in the Roanoke City Public Schools District.
Other region schools in the top 20 percent of the rankings include:
Green Valley Elementary: ranked 12th overall*
Cloverdale Elementary: 45th*
Callaway Elementary: 81st*
Cave Spring Elementary: 104th*
Grandin Court Elementary: 107th*
Penn Forest Elementary: 125th*
Back Creek Elementary: 169th*
Colonial Elementary: 179th
Snow Creek Elementary 185th
Bonsack Elementary: 198th*
Oak Grove Elementary: 124th*
Each of the schools with a * increased their ranking from 2015.