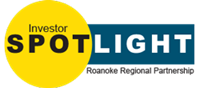 More than 40 years ago, CORT Furniture began with a single goal in mind: To deliver unparalleled customer service to people and businesses. The business started with residential furniture rental in five regions across the United States and has grown to become the nation's leading provider of transition services, including furniture rental for home and office, event furnishings, destination services, apartment locating, touring, and other services.
 
In addition to 100+ offices, showrooms and clearance centers across the United States, CORT provides furniture rental in more than 80 countries around the globe. CORT Furniture is committed to delivering our very best, every time, everywhere.

Company information
See our full list of investors by industry.