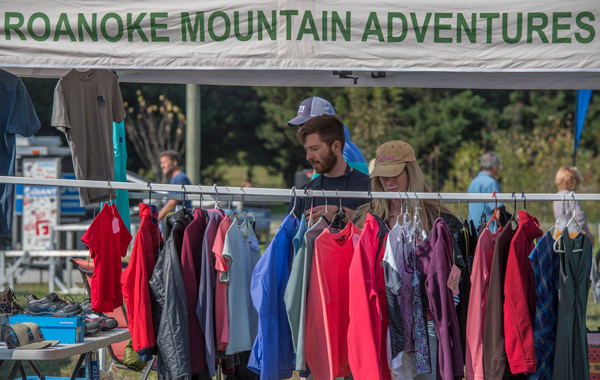 Thousands of people came out to try new gear and enjoy the great outdoors at the sixth Roanoke Go Outside Festival. Thank you for making this event a success.
GO Fest is more than just a great excuse to play outside, it attracts national gear manufacturers and helps people from beyond the region get acquainted with the awesome outdoor culture here. The outdoor narrative attracts and retains all kinds of people and interests but also attracts companies such as Roanoke Mountain Adventures and Backcountry.com that create jobs and investment.
It's also good for local business. From food trucks to craft beer to water bottles and shoes, vendors are able to showcase and sell gear, goods, and services. It was also the ideal spot to find a new running, biking, hiking, or volunteer group and get involved in the community.
While the focus of GO Fest is fun, it is a good time to stop and think about the Roanoke Region's natural assets and how to preserve them for future generations. Learn about outdoor initiatives happening in our community, conservation groups, trail building workshops, and opportunities to get involved. You can find information on all of these opportunities at RoanokeOutside.com.