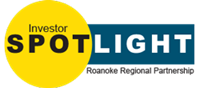 Founded in 1923, Lionberger Construction is a fourth-generation commercial general contractor. Lionberger has a long history of providing quality construction services for local, regional and national clients while maintaining a commitment to integrity. The company's goal is to continue building long lasting relationships with by meeting client needs, whether it is a small renovation project or major new construction.
Lionberger has vast experience in industrial and pre-engineered buildings, office and retails spaces, hotels and resorts, medical facilities, education and government facilities, places of worship, and community projects.
How is the Roanoke Region important to your business?
The Roanoke Region is our home and base of operations. Most of our employees live in or around the area. While we are licensed in five states, we focus on continuing the many local relationships we have developed over the years. We strive to continue to improve our community and the construction Industry.   
Why has your company invested in the Roanoke Regional Partnership?
The Partnership continues to be a tremendous representative of the Roanoke Region and introduces our area to countless potential businesses. The Partnership also provides many networking opportunities for growing business to take the next step.

Company information
Top local officials: Samuel L. Lionberger, III, CEO; David Underwood, President; Jeff Crawford, CFO
Phone: 804-989-5301
See our full list of investors by industry.