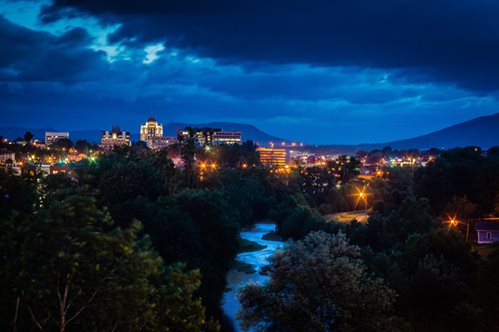 We like to think we are ahead of the curve here in the Roanoke Region when it comes to the outdoors.
An article in Business Xpansion Journal this month proves how far ahead of that curve we really are.
It emphasizes the importance of the work we are doing at the Roanoke Regional Partnership and the Roanoke Outside Foundation in regard to showcasing our outdoor assets.
The outdoor strategy is one we've been cultivating in the Roanoke Region for more than five years.
Here's a little of what the magazine had to say:
It referenced a study by the Outdoor Industry Association, on 10 outdoor activities – bicycling, camping, fishing, hunting, motorcycling, off-roading, snow sports, trail sports, water sports and wildlife viewing – outdoor recreation accounts for 6.1 million jobs in this country. To put that in perspective, that is more jobs than education, more jobs than transportation and warehousing, and more jobs than construction.
"Outdoor recreation is a major economic driver that needs to be nurtured, the report states. It's resilient and increasingly important to the economic health of a city or a region."
We agree. It's been good for business in the Roanoke Region.
Companies, such as Deschutes Brewery, have cited the outdoors as one of the things that attracted them to the area. Further, major employers say the narrative and resources provided by Roanoke Outside are key part of attracting talent to the area.
Other recent research indicates that there are other secondary economic benefits. Gallup research indicates outdoor investments lead to a healthier population (and healthier workforce). And research from the Knight Foundation suggests communities that offer social opportunities, offer an openness, pleasant aesthetics and other factors that are associated with our regional approach to the outdoors are more successful overall.
It's important to understand the bigger picture when it comes to the awesome backdrop we see here every day in the Roanoke Region. Mountains, rivers, and trails are more than just a great way to spend the afternoon, they are economic drivers as well.