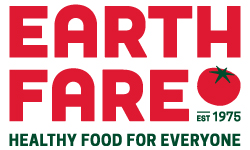 Earth Fare announced plans to build a new grocery located in the Ivy Market development in the City of Roanoke. The Roanoke Regional Partnership assisted Harbour Retail Partners, the property development group, by providing data assistance and market information used to lure the new specialty retailer.
The new store will be located next to the new Mellow Mushroom and the Carilion Institute for Orthopaedics and Neurosciences. The location is close to the South Jefferson corridor and the growing Virginia Tech Carilion School of Medicine and Research Institute and Carilion Clinic.
Roanoke has demonstrated a substantial market for grocers in the last few years with new entries to the market including Aldi, Lidl, and Walmart Neighborhood Markets. With news of Earth Fare, six new grocery stores have been announced in the Roanoke Valley in the last two years. 
Earth Fare will offer a full range of healthy and organic groceries, organic juice, coffee, and smoothie bar as well as ready-to-go and prepared foods including a salad bar, hot foods, pizza, sandwiches, and meals-on-the-go. The location will be Earth Fare's first in the Commonwealth of Virginia.