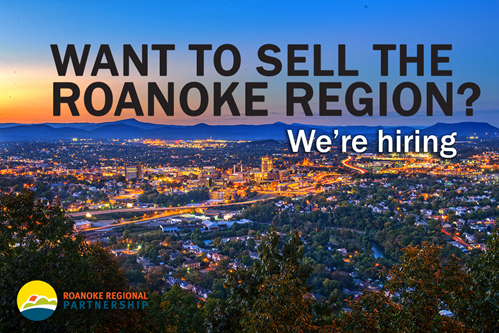 Are you pro-Roanoke? Do you like to tell everyone how great it is here?
Then maybe you're a candidate for the director of business development at the Roanoke Regional Partnership.
This position is responsible for creating and implementing strategies for attraction new and expanding business facilities to the Roanoke Region. You need to know eight localities like the back of your hand. Make connections easily. And earn the trust of our clients. You're a problem solver. Inquisitive. Confident. And a juggler of tasks. Interested? Tell us why you're the right person for the job at info@roanoke.org. The deadline is Jan. 23 at 5 p.m.
JOB DESCRIPTION