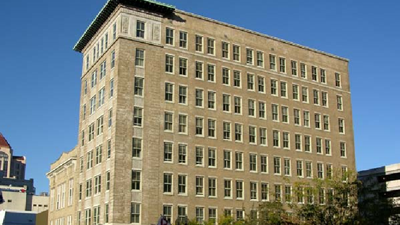 Another Roanoke Regional Partnership connection has resulted in success.
North Cross Head of School Chris Proctor came to the Partnership in 2014 for help finding a viable housing solution for international students. The Partnership and Roanoke Economic Development brought the school and a local developer together to find an answer.
North Cross School announced this week it is adding residential boarding with a new dormitory located in the Boxley Building in downtown Roanoke.  
North Cross will have rooms available beginning this fall in the newly renovated building which also will offer apartments. A new vitality will hit downtown with up to 48 students enjoying its amenities. And North Cross School will be able to house current — and attract new — boarding students in grades 9-12. The school also sees an opportunity to accommodate international students as well as many from outside the Roanoke Region.
Making connections and establishing relationships is just one part of what the Partnership does in the region every day.