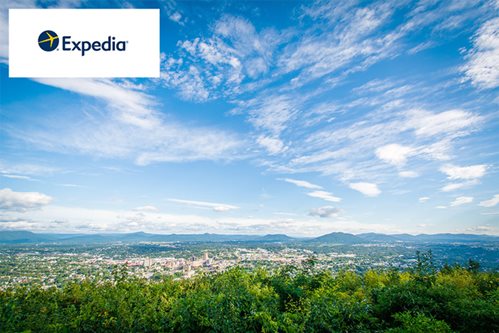 Look outside – there are green spaces everywhere. From trails to outdoor festivals to locally sourced food, the region knows what it means to be green.
And Expedia has noticed as well, adding Roanoke to its 2017 list of 20 Greenest Cities in the Nation. Roanoke is on the small city (population up to 100,000) list.
Roanoke is on the list with cities such as Seattle, Honolulu, and other small cities such as Burlington, Vermont and Greenville, S.C.
Here's what Expedia's Viewfinder blog had to say about our region:
"Roanoke knows that the greenest cities in America have been fighting the good fight for a long time—you can't go green overnight. Its Historic Roanoke City Market, which has been running since 1882, is proof that this city has long appreciated locally sourced goods, among other environmental efforts."
Bragging rights:
Roanoke takes its green (and blue!) spaces seriously. The entire county has 30 miles of urban trails for biking and walking, and it also boasts the Roanoke River Blueway, a 45-mile water trail.
Going strong for 28 years, the city's annual Earth Day Roanoke Festival offers an opportunity for community members to learn about eco-friendly practices and get involved with the green movement.
Chow down with a healthy conscience at Local Roots, an eatery in town that lives by the principles of sustainability, organic, local, and ethical.
You can see the complete ranking from Expedia.