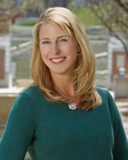 Lisa Lyle has been named director of business investment for the Roanoke Regional Partnership.
 
In her new role, Lyle will direct the business attraction and expansion program of the Partnership.
 
She joins the Partnership from Martinsville-Henry County Development Corp., where she served as director of marketing and recruiting since 2011. During that time she coordinated a regional rebranding and worked with projects that led to $193 million in investments and 1,533 new jobs.
 
"Lisa's accomplishments and experience working with economic developers, consultants and companies make her an ideal addition to our team," said Beth Doughty, executive director of the Roanoke Regional Partnership. "Her background and knowledge will be crucial as we launch our Accelerate 2022 plan to create thousands of new jobs in the Roanoke Region over the next five years."
 
Through 2022, the Partnership is aiming for 3,367 new primary jobs, 3,821 new secondary jobs, $300 million in investment and another 12 percent increase in per-capita income.
 
Prior to her Martinsville position, Lyle served in a number of leadership positions at Carlisle School and as executive director of the Chamber Partnership for Economic Growth. She has an MBA from Averett University and a bachelor's degree from Lynchburg College.
 
Since 1983, the Roanoke Regional Partnership has brought together the regional business community and governments in an economic development program that combines resources and strengths to attract people, jobs and investment. The Partnership represents Alleghany, Botetourt, Franklin, and Roanoke counties, the cities of Covington, Roanoke and Salem, and the town of Vinton.