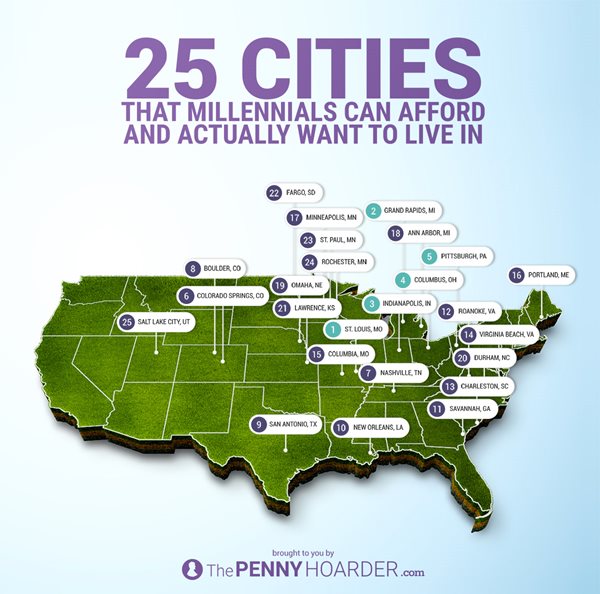 Where are the coolest and most affordable cities for millennials? If you guess Roanoke, then you are right.
The Roanoke Region was noted as one of "25 Cities that Millennials Can Afford and Actually Want to Live In" by The Penny Hoarder. Roanoke came in at No. 12 with an affordability rank of 5, millennial happiness rank of 18, and economy health rank of 15.
Here's what The Penny Hoarder had to say: "The Roanoke Valley Greenways combines two things millennials care about when considering a new city: the outdoors and walkability. Roanoke also has a wealth of parks: Explore Park, Mill Mountain Park and trails along Roanoke Mountain. You don't even need your own bike."
Roanoke topped other East Coast locations such as Charleston, S.C.; Virginia Beach, and Durham, N.C. The rankings looked at housing and local price data (that's why we tell you about the Roanoke Region's low cost living), as well as economic statistics and a "Coffee Fanatic Score."
See the full ranking from The Penny Hoarder.