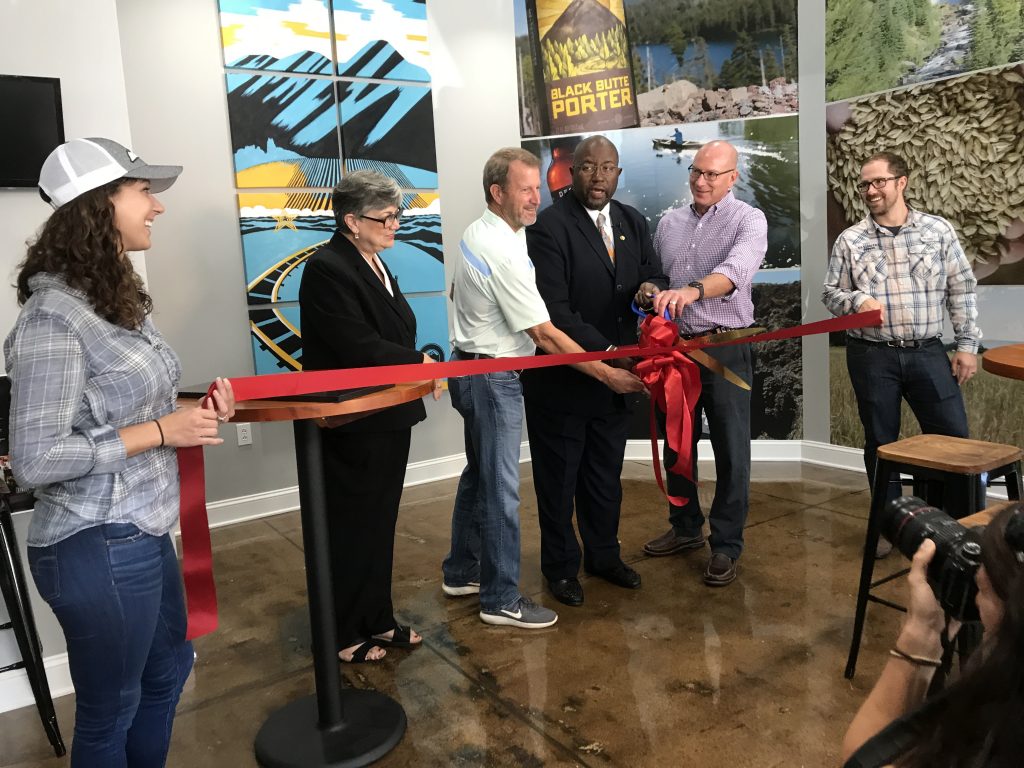 Want a beer?
The Deschutes Brewery Tasting Room is open in Downtown Roanoke.
Whether you are biking through town or coming from an Appalachian Trail adventure, the tasting room is a great stop to experience great beer and great conversation.
There will be Deschutes Brewery souvenirs for purchase, regional-sourced snacks, and plenty of indoor and outdoor seating in the space at 312 Market Street across from the Hampton Inn and Suites. The tap room is open daily from 1 to 9 p.m.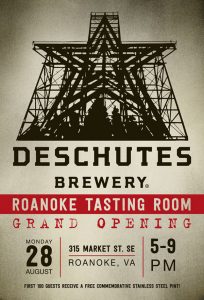 Some of the brewery's signature styles and seasonal varieties will be available. Here's what's on tap:
Mirror Pond Pale Ale
Black Butte Porter
Hopzeit Autumn IPA
Fresh Squeezed IPA
Inversion IPA
Nitro Obsidian
Pacific Wonderland Lager
Pinedrops IPA
Swivelhead Red
Nitro Cream Ale
The Roanoke Regional Partnership played a vital role in helping the brewery select the region for its $85 million East Coast production and manufacturing facility. See the full timeline of the Deschutes project, which was announced in 2016.
The opening follows the recent opening of Ballast Point Brewing Company's Tasting Room & Kitchen in Daleville.
The excitement surrounding Deschutes Brewery and Ballast Point Brewing, plus the success of regional breweries and their concentration in the area has given rise to a micro-economy centered on craft beer. Roanoke features commercial and self-guided beer tours, and plenty of beer, wine, and spirits festivals.
The region is home to 25 breweries in a growing food and beverage cluster.