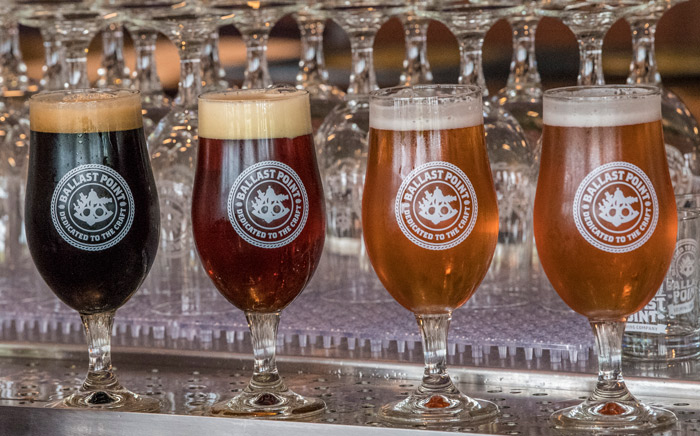 The Roanoke Region of Virginia celebrates another beer milestone.
Ballast Point Brewing Company cut the ribbon on the brewing facility in Botetourt County on Sept. 21, just days after the first Botetourt keg of the signature Sculpin was delivered to Gov. Terry McAuliffe in Richmond.
The manufacturing and production facility is located in the same building as the Tasting Room & Kitchen that opened earlier this year. The media also took a tour of the facility that will produce more than 50 styles of beer.
One of the most interesting features of the production facility might be giant copper kettles from Germany that are more than 70 years old. (Patrons can see the kettles from the tasting room.)
The East Coast operation will produce beer for the site, across the East Coast, and for locations in Europe, Asia, and South America when operations reach expected capacity, with a goal to handle about 40 percent of the company's distribution.
Ballast Point's East Coast brewing operation will include 100 and 300 barrel systems. The company employs 47 in the Tasting Room & Kitchen and will eventually employ about 145 in production.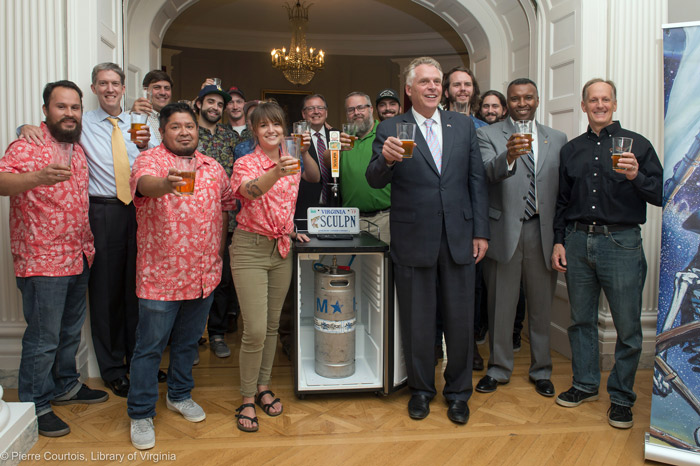 Ballast Point isn't the only major craft beer producer with ties to the Roanoke Region. Deschutes Brewery of Bend, Oregon, opened a tasting room in Downtown Roanoke ahead of plans to open and manufacturing and distribution facility in the region. Starr Hill opened a pilot brewery in September. Plus, Parkway Brewing and Big Lick Brewing are expanding.
The excitement surrounding Deschutes Brewery and Ballast Point, plus the success of regional breweries and their concentration in the area have given rise to a micro-economy centered on craft beer. Roanoke features commercial and self-guided beer tours, and plenty of beer and spirits festivals.
The region is home to 25 breweries in a growing food and beverage cluster.