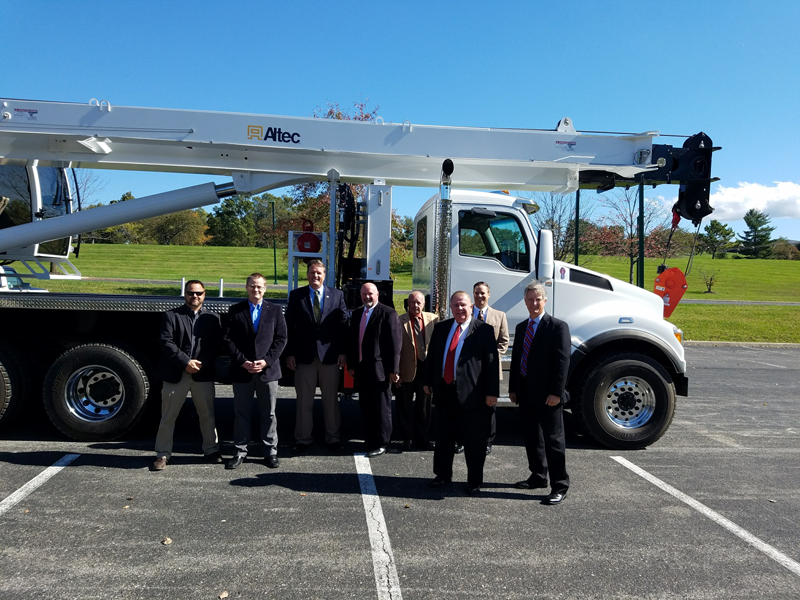 Altec Industries, which has been manufacturing aerial trucks for the electric utility and telecommunications industries in Botetourt County since 2001, has announced an expansion with an investment of $30 million and 180 new jobs. 
This is the company's fifth expansion since being recruited by the Roanoke Regional Partnership in 2000. The company will begin construction immediately on a 65,000 square foot expansion at its plant at Botetourt Center at Greenfield.     

Founded in 1929 and headquartered in Birmingham, AL, Altec, Inc. is the holding company for Altec Industries. Altec, Inc. is a leading provider of products and services to the electric utility, telecommunications, tree care, lights and signs, and contractor markets.
The transportation manufacturing industry typically is a higher-wage industry that creates additional indirect jobs and economic benefits. Economic impact modeling by the Roanoke Regional Partnership indicates this project will have an overall annual economic impact of $143,434,169 at full implementation and spur creation of more than 295 secondary jobs. The impact will extend beyond Botetourt and across the Roanoke Region.