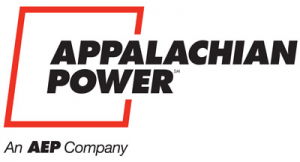 American Electric Power Co. (AEP) will invest $12.7 million to establish its AEP Transmission operation in the City of Roanoke. AEP is modernizing, rebuilding, and expanding electricity transmission lines throughout its service area, covering 11 states and 200,000 miles.
AEP Transmission will occupy almost 47,000 square feet on two floors of sister company Appalachian Power's renovated facility in downtown Roanoke. The project will create 102 new, high-paying jobs, and 93 existing employees will also transfer to the downtown location at 40 Franklin Rd., SW. The AEP Transmission employees will join 200 Appalachian Power employees with offices now in the Franklin Rd. building.
Governor McAuliffe, speaking at the event, said, "The rapid growth of AEP Transmission will create more than 100 high-paying, advanced degree jobs, and is spurring the revitalization of Appalachian Power's unique facility in downtown Roanoke."
Appalachian Power has one million customers in Virginia, West Virginia, and Tennessee (as AEP Appalachian Power).
The Roanoke Regional Partnership worked with the City of Roanoke and the Virginia Economic Development Partnership to secure the project for Virginia. VEDP will support AEP's new job creation through its Virginia Jobs Investment Program (VJIP). The company is also eligible to receive state benefits from the Virginia Enterprise Zone Program, administered by the Virginia Department of Housing and Community Development.
Mayor Sherman P. Lea, Sr. stated, "The City of Roanoke appreciates AEP's significant new investment in its Franklin Road facility. For 70 years Appalachian Power has a had a strong presence at this location. These new jobs demonstrate a continuing commitment to downtown and will be a great boost to the Roanoke economy."