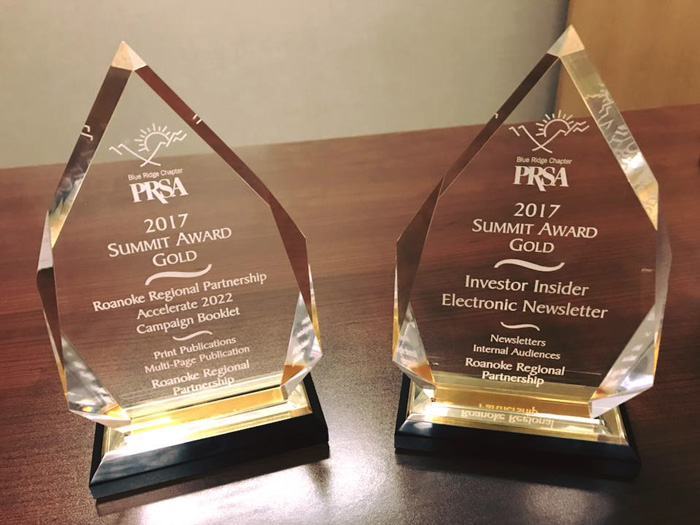 The Roanoke Regional Partnership brought home two gold Summit Awards from PRSA Blue Ridge on Nov. 15 at The Hotel Roanoke and Conference Center.
The awards were for: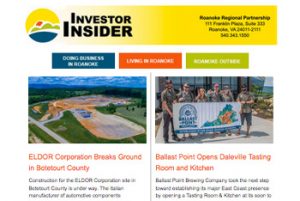 The Roanoke Regional Partnership's Investor Insider newsletter goes out monthly to all Partnership investors. It includes regional news and economic development information and helps investors stay informed about what is happening with the organization and around the region. (Learn more about becoming an investor by contacting Lisa Link.)
The Accelerate 2022 Campaign Booklet was distributed at the start of the five-year fundraising campaign, which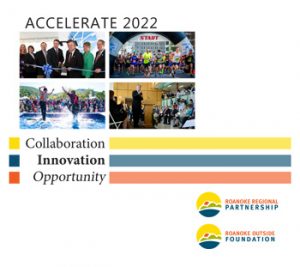 began earlier this year. The printed booklet details a plan of action in detail for investors and potential investors. The 20-page booklet was distributed in print and digitally and serves as a reference point for anyone interested in the organization's program of work. It explains the Partnership's goals, mission, and campaign strategy.
The newsletter and campaign booklet were produced by Roanoke Regional Partnership staff members.
The Summit Awards recognize the best in public relations work in western Virginia. The Blue Ridge Chapter of the Public Relations Society of America is a professional association serving Central and Southwest Virginia public relations practitioners. Since 1992, the chapter strives to bring together professionals to enhance the practice, provide an exchange of experiences and ideals, and promote professional development.
The Roanoke Regional Partnership is a member of this professional organization.