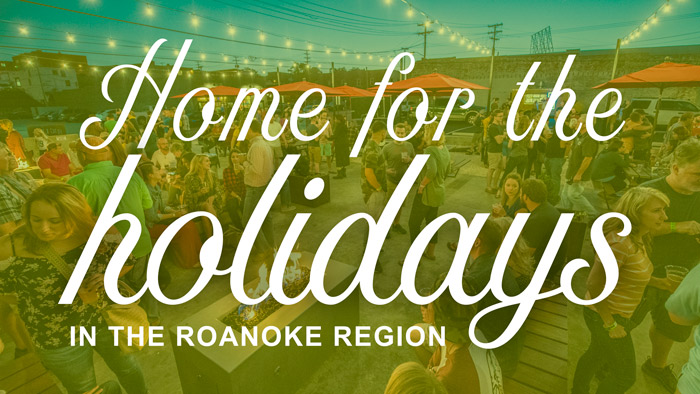 Did the kids come home for the holidays? Here's your chance to get them to come home for good (just not in your basement). We've put together a handy guide of 12 experiences in the Roanoke Region that will give them a whole new perspective on life back home. The guide is just one example of the new talent attraction program of the Roanoke Regional Partnership.
Use our handy Home for the Holidays guide to show your "boomerangs" — adult children who moved away to Charlotte, Northern Virginia, Richmond, or wherever — this a great place to live and more opportunity is here than ever before.  
SoCal in BoCo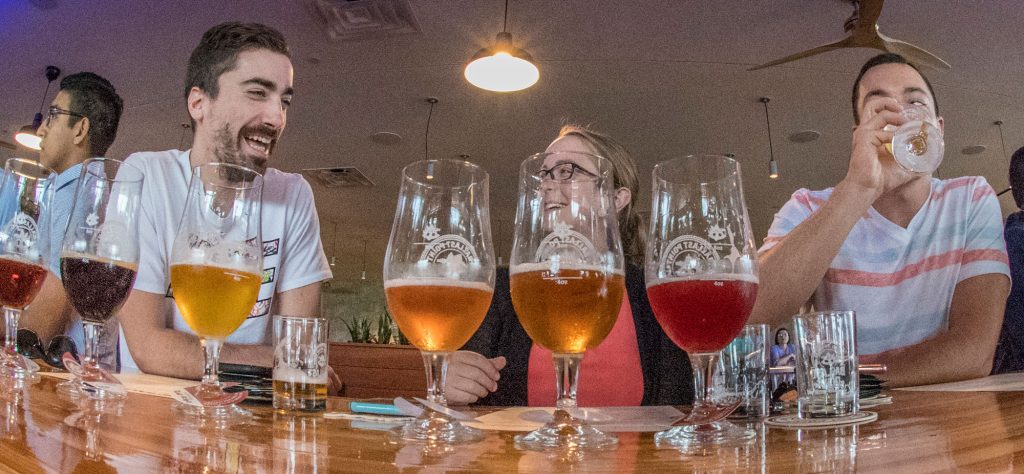 Make a date with Ballast Point Brewing. The California-based brewery opened an East Coast production facility and tasting room and kitchen in Daleville this summer. The views, California cuisine, and brews are hard to beat.
Make a Memory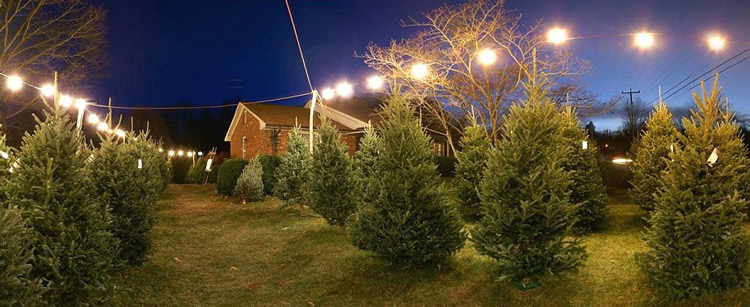 Cut your own tree at the Hamill Tree Farm in Vinton. There's something special about picking out the perfect tree. Bring your growler along and stop by Twin Creeks Brewing for fill-up to make decorating even more jolly.
Shop Local
There's nothing like spending a little quality time with your family while shopping locally. With plenty of shops throughout the region, there's never a lack of new things to see, experiences to have, and gifts to buy.
Roanoke Outside Shop Local Gift Guide
Coffee, Adventure, and Mead, Oh My!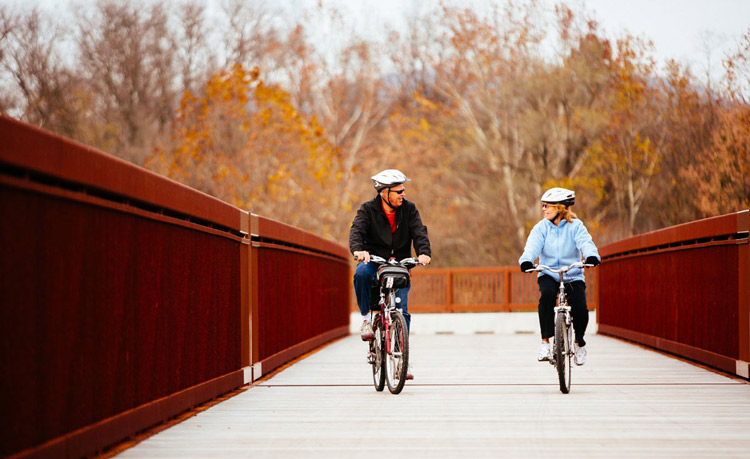 Start off the morning with a hot cup of coffee at Sweet Donkey in South Roanoke. After you are revved up, get out on the greenway. Rent bikes at Roanoke Mountain Adventures or UnderDog Bikes and finish with a bite at Wasena City Tap Room or The Green Goat (both are located right off the greenway). Want more adventure? Hop into The River Rock for an afternoon of indoor climbing (no experience necessary). Finish the day with a tasting at The Hive, a tasting room with samples of local mead, cider, wine, and honey.
Skates and IPAs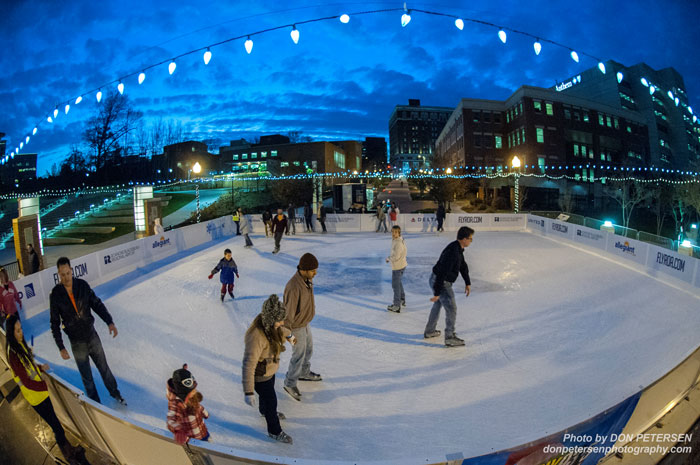 Twirl and spin at the Elmwood on Ice outdoor ice skating rink and finish the evening with a nightcap by the fireplace at Big Lick Brewing. The ice skating rink also includes an ice slide (if you aren't sure about skating). Big Lick Brewing has a food truck parked nearby most evenings and live music on the weekends.
Take a Hike; Catch a Show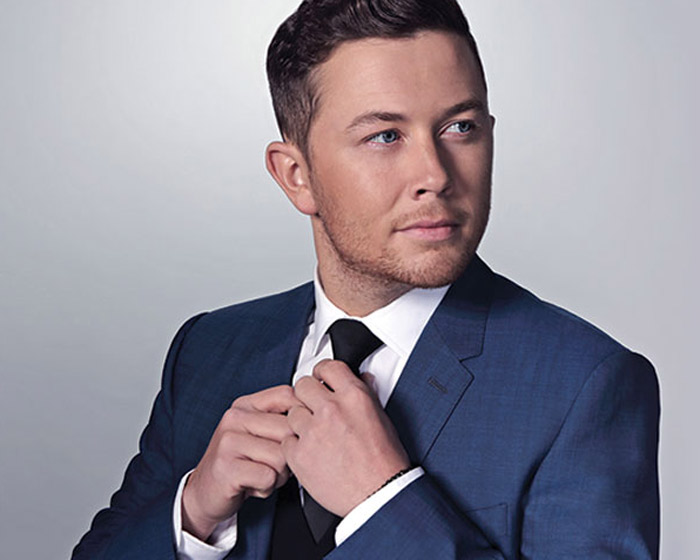 One of the coolest little music venues in the region has music throughout the holiday season; former "American Idol" Scotty McCreery will be on stage at the Harvester this month. But before you go, take in an afternoon hike at Smith Mountain Lake (there's a great 2-mile trail at the community park) or tackle the more challenging 10+ miles of trail at Waid Park.
Experience the Arts
The arts scene thrives in the holiday season, with live performances, gallery displays (including Christmas Trees at The Hotel Roanoke and Conference Center), and music at venues throughout the season.
Family Photo Op
Pack a picnic or stop by Jack Mason's Tavern and then head to one of the most scenic spots in the Alleghany Highlands for a picturesque family photo in front of the Humpback Bridge. But the adventure doesn't have to stop there. Make the next stop on the Jackson River Scenic Trail, which includes 17 miles of foot and bike pathway along the Jackson River. And if you need a day away from the holiday hustle and bustle, stay overnight at Douthat State Park, which has cozy cabins to rent.  
Cardio, Craft Beer, and Cookies

Go for a pub (or cookie) run. There are plenty of options to choose from:
The Original Pub Run is a casual running/walking group that meets weekly at the Village Grill for a little exercise before Taco Tuesday. All fitness levels, strollers, and dogs are welcome for the 3- and 5-mile routes. Tuesdays at 6:15 p.m., Village Grill
The Fleet Feet Sports Pub Run and Walk brings more than 100 people out to the greenway each week. It is for all ages and abilities with 3- or 5-mile routes and frequently includes vendors with shoes and other items for participants to test out. Tuesdays at 6 p.m., The Green Goat
The Body by Parkway Runner's Club starts and ends at Parkway Brewing each week. Go for a run and then grab a beer and listen to live music. The route is along the paved and gravel greenway in Salem; choose your own distance. Make sure to get a running punch card which adds up to penny pints. Thursdays at 6 p.m., Parkway Brewing
Shine Runners stems from Franklin County's Moonshine history. Pub runs alternate between two breweries with 3- and 5-mile options. First and third Thursdays at 6 p.m., Chaos Mountain Brewing and Sunken City Brewery
Winter Pub Run Series runners start at Starr Hill Brewery and includes routes for runners and walkers. Routes vary weekly. Thursdays, 6:15 p.m., Starr Hill Pilot Brewery and Side Stage
Or maybe running and cookies is more of your thing:
Holiday Cookie Run: Hit the trails on the Tinker Creek Greenway to Carvins Cove and; bring homemade cookies to participate. Run or walk as far as you like. Dec. 16, 8:30 a.m. at Hollins University Dining Hall
Christmas Eve Run Run/Walk: Come out and walk or run the 1 mile or 5K course; no t-shirts, no timing, and all you need to bring is a smile. Cookies and hot chocolate for all at the finish. Dec. 24, 1 p.m. at Vic Thomas Park
Dinner Date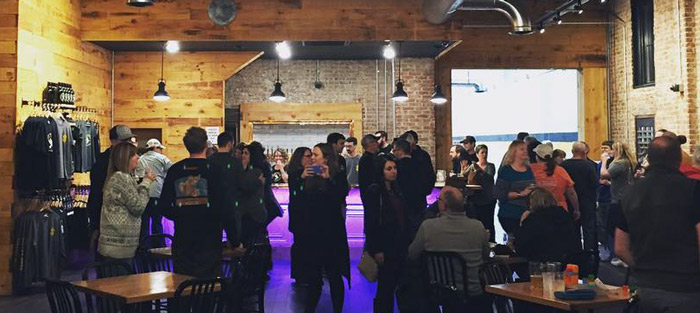 Go on a dinner date with your family or friends. Start at the newly opened Olde Salem Brewing Co. – which has multiple craft beer styles on tap – and finish with dinner at Blue Apron. The restaurant features a seasonal menu using locally-sourced ingredients. 
Need Some Free Space to Work?
Take a break from family time to catch up on work (or personal projects). Grab a free day pass to work in the CoLab coworking space (just tell them the Roanoke Regional Partnership sent you). There's wifi and desk space to help you work with a little quiet during the hectic holiday season. Plus there's fresh joe across the street at the Little Green Hive.
Eat Like the Hungry Asian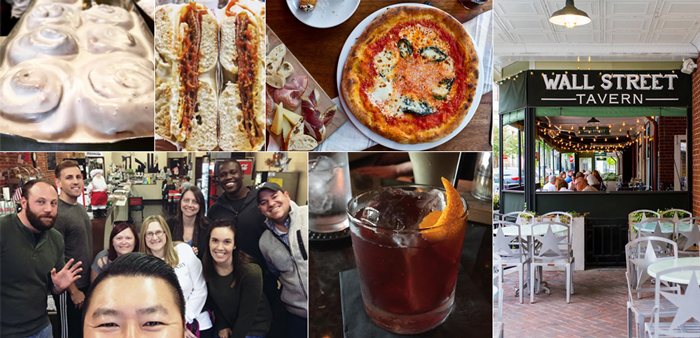 Get ready to eat like Roanoke's food celebrity. John Park, aka the Hungry Asian, says to pick a day, rent a bike from a Zagster station, and cruise around town on two wheels to check out some culinary delights. Here's the itinerary (and a few menu selections):
Start with a bagel sandwich from RT Smiths.
Walk over to the farmer's market just to browse (and work off breakfast).
Pick up a sweet snack at Breadcraft.
Head up Campbell Avenue to Downshift Bikes and Brews for a coffee or beer (and even do a little holiday shopping).
Hit up Lucky for a cocktail and appetizer. (Make sure to try the bone marrow appetizer then do a bone luge.)
Make plans for dinner at Fortunato. (Try the Lamb meatballs, Funghi and Prosciutto pizza).
Walk next door to Stellina for a cocktail or boozy slushie.
Don't miss the nightlife at Wall St. Tavern where there's always late night music and craft beer on tap.
Finish off the night with a jumbo slice from Benny Marconi's. (And don't forget to return your bike to a Zagster station.)