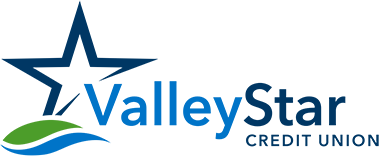 ROCKY MOUNT, Va. (February 20, 2018) – Franklin County today announced that ValleyStar Credit Union will be the first business at its new Summit View Business Park.
ValleyStar is investing $5.25 million to build a new administrative campus on 7 acres, creating 10 new, high-paying jobs with a total of 32 jobs being at the new location.
"We welcome ValleyStar's administrative campus to Franklin County," said Franklin County Board of Supervisors Chairman Cline Brubaker. "The investment we are making in Summit View and the foresight of our leaders are evident with this addition to our corporate community. The Summit View Business Park will enable the county to be a major player for a wide variety of economic development prospects looking for low costs of doing business, a skilled workforce, and ready-to-go building pads while creating new job opportunities and recreational options for our residents.
"ValleyStar is bringing exactly the type of jobs that Franklin County residents are demanding. This project shows the transformational effects that the Summit View Business Park will have on our community."
The new jobs will pay an average annual salary and benefits of nearly $70,000, which is significantly higher than current prevailing wages and benefits in the county. ValleyStar is planning to construct a 15,000-square-foot building on the 7-acre site with plans to expand.
"Summit View is an exciting and visionary venture for Franklin County, and we are proud to be coming on board at the early stages of the development," said Delbert Lee Morgan, President/CEO of ValleyStar Credit Union. "Having the opportunity to consolidate our operations in one centrally located campus ensures our future growth and success. Summit View and Franklin County are open for business, and we are excited to be part of this project."
The first phase of the business park's construction, estimated at $9.7 million, is expected to be completed by June and includes two building pad sites, extending utilities, and building an access road connecting U.S. 220. Eventually, the 550-acre project will include pavilions, athletic fields, BMX bicycle course, festival area, tourist visitor center, multi-use trails and more, in addition to numerous fully-served business and industrial sites.
The project is supported by Franklin County, which is transferring the property at no cost to the company, and a $40,000 grant from the Tobacco Region Opportunity Fund.
Tobacco Commission member Gretchen Clark said, "It is great to hear that ValleyStar is building their new administrative campus in Summit View Business Park. The Commission has invested in both Summit View and this project and it is wonderful to see those investments producing results."
ValleyStar Credit Union has been in business since 1953 and serves southwest and central Virginia and north central North Carolina. The Credit Union is $380 million in assets with more than 40,000 members. ValleyStar is a full-service financial institution that offers consumer and commercial loan products and services. Headquartered in Martinsville, Va., ValleyStar operates nine branch offices in the Collinsville, Danville, Martinsville, Roanoke, Rocky Mount, South Boston and Waynesboro communities.