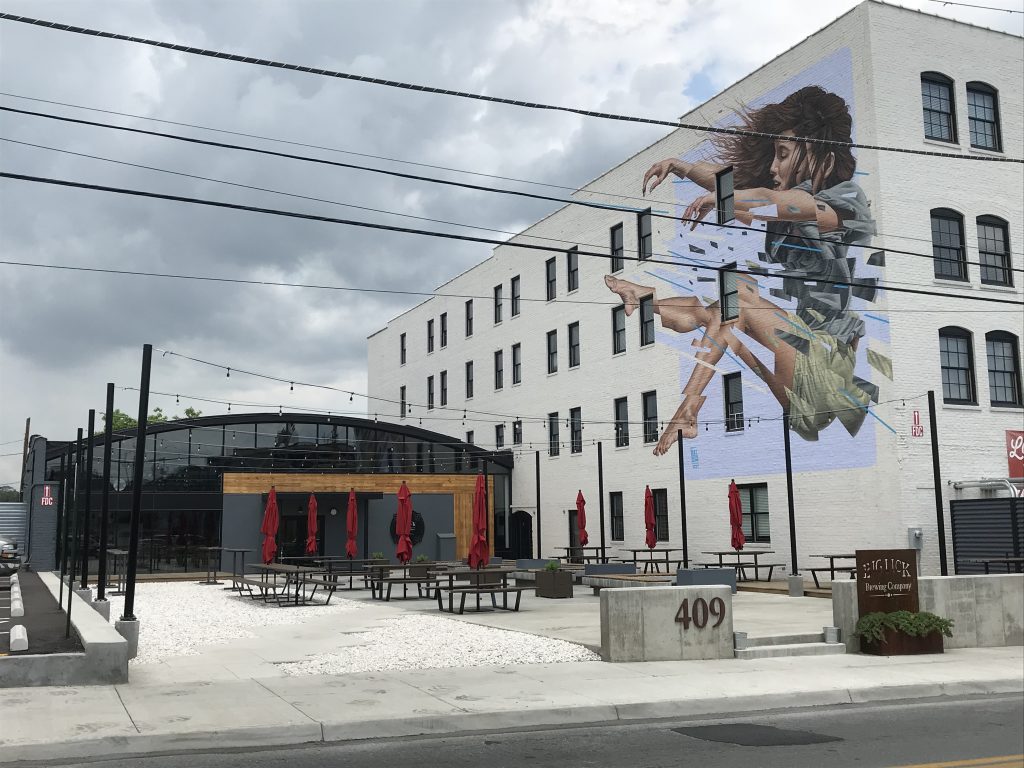 Roanoke is known for beer, bikes, and brains, and the region recently racked up an awesome accolade in one of those areas. 
The Brewer's Association released its list of the 50 fastest growing small and independent craft brewers of 2017. Among the leaders is Roanoke's Big Lick Brewing Co, which was ranked 45th fastest growing craft brewery and one of only three Virginia breweries to make the cut.
Big Lick Brewing Company opened in 2014 as a nanobrewery in a 1,200 square foot space in downtown Roanoke. High demand fueled plans, which resulted in the brewery moving to a 10,000 square foot production brewery and hospitality operation, a mere three years later.
Median growth among this set of fast-growing breweries is staggering. The group median increased from producing 284 barrels in 2016 to 963 barrels in 2017. The median rate of growth of this set of brewers was 216 percent from 2016 to 2017. The list represents 5.5 percent of craft brewing industry growth by volume and includes eight brewpubs, 40 microbreweries, and two regional craft breweries.
Big Lick Brewing joins the list of award-winning breweries and nationally-recognized breweries making their home in the Roanoke Region of Virginia which is home to 27 craft breweries including Ballast Point Brewing and Deschutes Brewery.