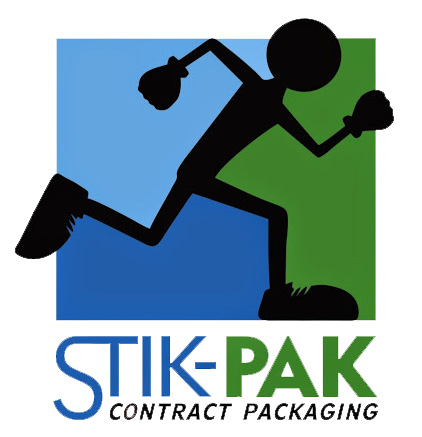 Franklin County announced that Stik-Pak Solutions, a contract packaging firm, will invest $14.3 million to relocate and expand its Franklin County operation into a new 100,000 square foot facility to be built in the county's new Summit View Business Park. The company currently operates out of a 25,000 square foot facility in the Franklin County Commerce Center and employs 35 workers. The new facility will be built in two 50,000 square foot phases on a five-acre pad and will create 50-60 new high-paying jobs within six years in addition to the relocation of the current employees.
"We are delighted to help Stik-Pak Solutions, a home-grown Franklin County company, continue to expand here," said Franklin County Board of Supervisors Chairman Cline Brubaker. "This is a great example of why we made the investment in Summit View. We knew that we had to develop this park if we were ever to stimulate jobs and investment in Franklin County."  
"This is a quality company and the jobs are high –paying — exactly what Franklin County residents want. The Summit View Business Park is already having a great impact on our community," Brubaker added.
Phase one, a 50,000 s.f. facility, will be completed by late 2019. The second phase is scheduled to be completed by 2023. The new production jobs will pay an average annual salary of $45,760 plus benefits, which is significantly higher than current prevailing wages and benefits in the county.
"Franklin County has been a great location and partner to our first company, Solution Matrix, and now Stik-Pak Solutions," said Keith Marshall, president of M&H Holding, Inc. "We know that we can accelerate the growth of Stik-Pak here because of the good business climate, market access, and strong workforce. Summit View is an exciting and visionary venture for Franklin County."
Stik-Pak Solutions was formed in 2015 and housed in the same building as sister company Solution Matrix in the Franklin County Commerce Center. It currently employs 35 to provide contract packaging in a variety of flexible pouch options. The company serves the food industry and is SQF 2 certified, FDA registered and certified USDA Organic.
Stik-Pak Solutions is the second tenant announced in Summit View Business Park following the February announcement of ValleyStar Credit Union's administrative campus. The first phase of the business park's construction is expected to be completed by July to include two building pad sites, extended utilities, and an access road connecting U.S. 220. Eventually, the 550-acre project will include numerous recreational and event-related amenities, such as pavilions, athletic fields, festival area, tourist visitor center, and multi-use trails, in addition to fully-served business and industrial sites.
The project is supported by Franklin County, which is transferring the property at no cost to the company.