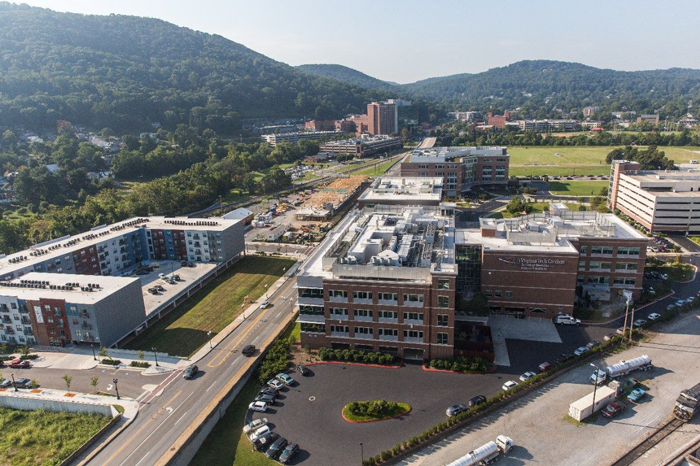 Nearly two years after the creation of the VTC Innovation Fund, the Virginia Tech Foundation and Carilion Clinic have again partnered to create the VTC Seed Fund, a $7 million venture capital fund, to facilitate additional pathways for innovative products and technologies to be commercialized.
Unlike the VTC Innovation Fund, which provides larger investments for established growth-stage companies, the VTC Seed Fund is intended to provide smaller investments ranging from $100,000 to $150,000 to earlier-stage, higher risk companies.
"By investing in promising early-stage companies and entrepreneurs, the new VTC Seed Fund will create pathways for new technologies to be commercialized and facilitate the continued development of the regional entrepreneurial ecosystem," said John Dooley, chief executive officer of the Virginia Tech Foundation. "It will also increase the standing of Virginia Tech, Carilion, and the Roanoke/Blacksburg region as an entrepreneurial and innovative place to do business."
The VTC Seed Fund expects to further increase engagement and mentorship with Virginia Tech alumni, Carilion faculty/employees, regional entrepreneurs, and high-net-worth individuals. It also aims to spur the interest of local angel investors in the region through direct cooperation with this critical early-stage investment resource.
Ideal VTC Seed Fund investments will be post-proof-of-concept; however, these opportunities will not yet have significant market traction. The VTC Seed Fund will focus on investment opportunities within 75 miles of the greater Roanoke and New River valleys or companies outside the region that have ties to Virginia Tech or Carilion Clinic.
The VTC Seed Fund and VTC Innovation Fund are among the many collaborative efforts in the growing partnership between Carilion Clinic and Virginia Tech, which together in 2016 announced the expansion of the Virginia Tech Carilion Research Institute (now the Fralin Biomedical Research Institute at VTC) and the creation of the Virginia Tech Carilion Health Science and Technology Campus in the Roanoke Innovation Corridor.
"We've already seen so many innovative ideas in science and technology emerge from the Virginia Tech Carilion partnership," said Carilion Clinic Executive Vice President and Chief Financial Officer Don Halliwill. "We know these are important to the region and the commonwealth, and this new fund further strengthens our investment in our community."