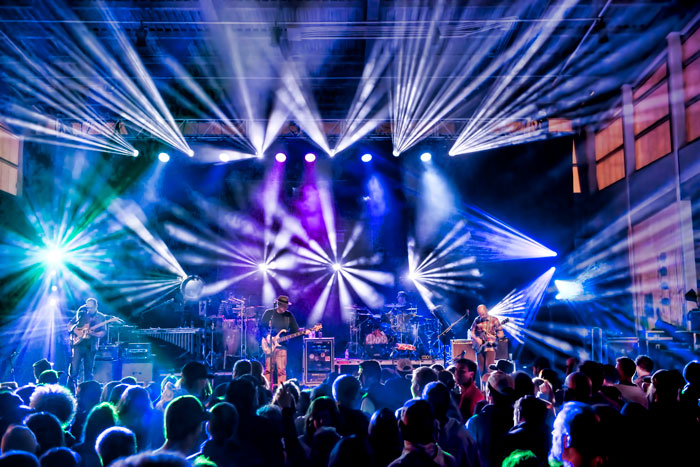 The Down by Downtown Music Festival presented by Wells Fargo is more than just a good time. (Although you will have a lot of fun with all the music options.)
It's a way to support live, local music and contribute to the vibrancy of the region.
The four-day music festival – April 11-14 – features 20+ acts at multiple venues, from national headliners to acoustic sets to a jazz brunch.
And all you have to do is show up and enjoy the shows.
The year's event features a concert on Saturday, April 13, at Elmwood Park with national headliners Spafford, Tank and the Bangas, and Rubblebucket.
But there are plenty of opportunities to get your groove on all weekend. Many events are timed so that you can even see more than one performer by visiting multiple venues on the same day (All-Access passes are available).
Participating venues include: Elmwood Park, Sidewinders, The Jefferson Center, Blue 5 Restaurant, The Fork in the Market, 5 Points Music Sanctuary, The Spot on Kirk, Martin's Downtown, Soaring Ridge Craft Brewers, Big Lick Brewing, Deschutes Brewery, Wall Street Tavern, Sweet Donkey Coffee & Beer Garden, and Starr Hill Brewing and Side Stage.
The Down by Downtown Music Festival coincides with the Foot Levelers Blue Ridge Marathon and seeks to showcase our community's strengths. The marathon brings runners from all over the world to experience the beauty of Roanoke while competing in America's Toughest Road Marathon. Down by Downtown helps to highlight the vitality of the community and help attract talent and business investment to the region.
The Roanoke Regional Partnership, through the Roanoke Outside Foundation and events like this, has been changing the region's narrative to one that plays to its strength, the outdoor lifestyle. That community culture is attractive to young professionals – a healthy active region with vibrant nightlife that includes live music and diverse food offerings.