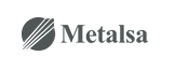 Metalsa Structural Products, Inc., an automotive solutions provider, will invest $6.4 million to expand its manufacturing operation in Botetourt County. Virginia successfully competed with Mexico for the project, which will create 25 new jobs.
Founded in 1956, Metalsa operates as a subsidiary of Grupo Proeza, a private company headquartered in Monterrey, Mexico, and employs more than 13,500 workers globally. The company manufactures structural components for the light and commercial vehicle industry. Its product list includes chassis frames, cross members, suspension modules, fuel systems, and body structural stampings and assemblies for passenger cars and light trucks, as well as chassis frames and side rails for heavy trucks and buses.
Metalsa is an international company with a presence in North and South America, Europe, Asia, and Africa. Metalsa-Roanoke currently employs over 230 workers at its Botetourt County facility and will expand to meet an increase in demand from its commercial vehicle customers.
The Roanoke Region is a center for transportation-related manufacturing with 25 businesses and 5,100 people employed in this sector. The region is attractive to these suppliers due to its proximity to original equipment manufacturers (OEM), costs below the national average, skilled workforce and training programs.