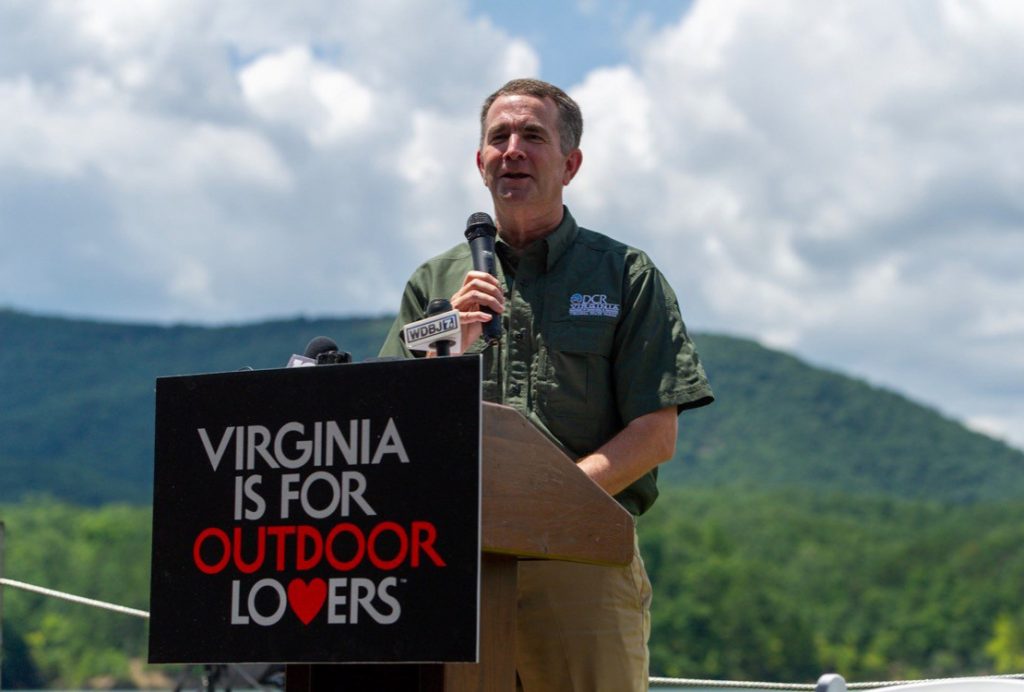 The Roanoke Regional Partnership joined Governor Ralph Northam as he announced the creation of an Office of Outdoor Recreation on Thursday, July 18, at the Carvins Cove boat launch.
The office will lead efforts to promote the outdoor recreation industry in Virginia and recruit new outdoor businesses to the Commonwealth. The initiative supports the work begun by the Roanoke Regional Partnership in 2009 to brand the Roanoke Region as an outdoor community and destination for businesses and talent that are linked to outdoor recreation.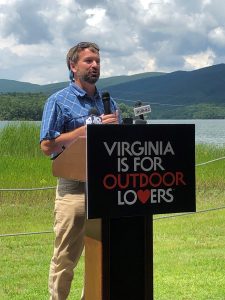 "Leveraging our strong outdoor assets affects the success of tourism, business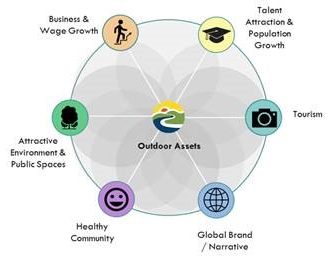 attraction, entrepreneurship, talent attraction, the health of our community, and our global narrative," said Pete Eshelman, the Partnership's director of outdoor branding.
The Roanoke Regional Partnership created the Roanoke Outside brand that includes roanokeoutside.com, the Blue Ridge Marathon (America's Toughest Roanoke Marathon), Go Cross cyclocross race, the GO Outside Festival, and spearheads fundraising for outdoor assets such as water access points and mountain bike trails. All designed to build the Roanoke Region's brand on its outdoor assets and increase recognition of the region as an enviable place to live, work, and invest.
"With the Commonwealth supporting what we've been doing on the regional level, the success will be exponential and extend to all parts of Virginia," said Beth Doughty, executive director of the Roanoke Regional Partnership.
The model set in motion 10 years ago has increased employment in the Roanoke Region's outdoor sector by 21 percent since 2010 compared to the national rate of 14.1 percent.