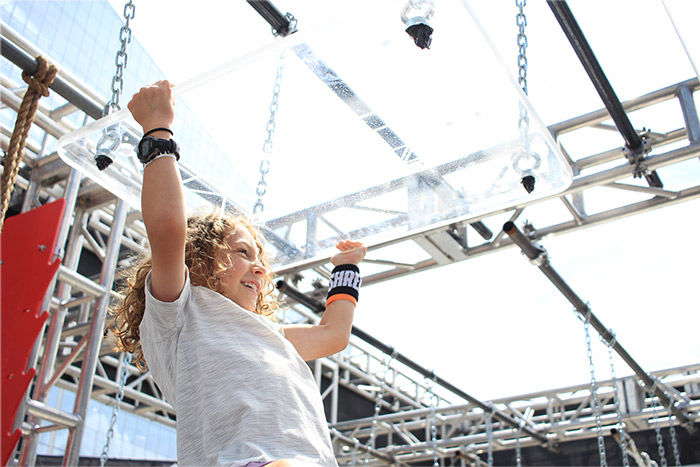 Think it can't get any better? It can.
How do you make something that's already great even better? Find out at the Anthem GO Outside Festival, October 18-20 at Rivers Edge in Roanoke.
You may have heard that GO Fest has a new location on the south side of Rivers Edge. But don't worry, there will be just as many demos, activities, live music, and food and beverages to enjoy as ever. Parking is still available in Carilion's Riverside garage. Did I mention axe throwing?
Also new this year is a fitness adventure inspired by the popular American Ninja Warrior television series. Thanks to a partnership with Cox, participants can attempt obstacles: a rolling log, trapeze swing, cargo net, pipe shuffle to floating boards, salmon ladder, unstable bridge, and the classic warped wall.  It's open to ages 5 and up Saturday and Sunday and will be as much fun to watch as to participate. OK, maybe more fun to watch.
Have I mentioned human foosball? How about the oyster roast on Saturday? Ever done the Wild Gear Chase? Silent disco? Food trucks and craft beer. Look at the band line up here. There are 125 outdoor activities and events, including camping, biking, paddling, fishing, and climbing. And don't forget we need volunteers to help keep admission FREE! Sign up here.
What began nine years ago as a partnership between Roanoke Parks and Recreation and Roanoke Outside to engage the outdoors community has evolved into one of the premier outdoor festivals in the country with more than 35,000 attendees in 2018. You'll want to be one of them. See you there!