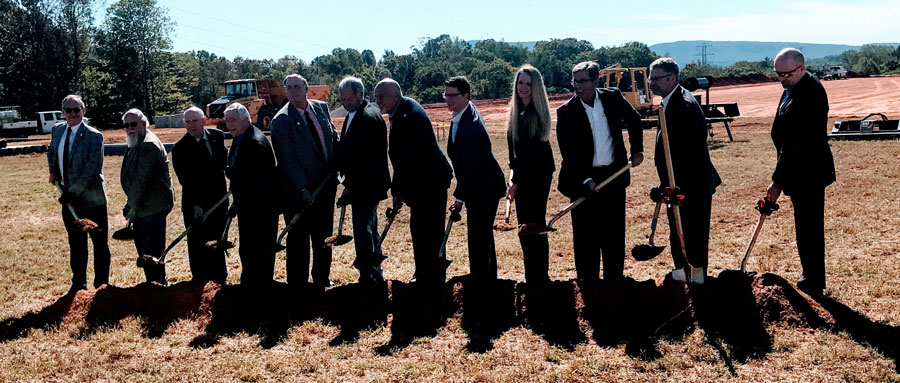 (Tuesday, Oct. 15, 2019) Franklin County officials and Stik-Pak Solutions today broke ground on a $14.3 million project in the new Summit View Business Park that will create 50 to 60 new jobs over six years.
The contract packaging company, a subsidiary of M&H Holdings, will move from its current location in the Franklin County Commerce Center to a new 50,000 square-foot facility on 8.8 acres by mid-2020. Including 35 current employees, Stik-Pak will employ 85 to 95 people when the facility expands to 100,000 square feet within six years.
Solution Matrix, a sister company of Stik-Pak Solutions, chose Franklin County for a new headquarters and manufacturing facility in 2010. Stik-Pak was formed in 2015 and housed in the existing building to provide contract packaging in a variety of flexible pouch options. The company serves the food industry and is SQF 2 certified, FDA registered and certified USDA Organic.
"Franklin County has been a great location and partner to our first company, Solution Matrix, and now Stik-Pak Solutions," said Kennon Marshall, chief operating officer of M&H Holdings and Stik-Pak Solutions. "We know that we can accelerate the growth of Stik-Pak here because of the good business climate, market access, and strong workforce."