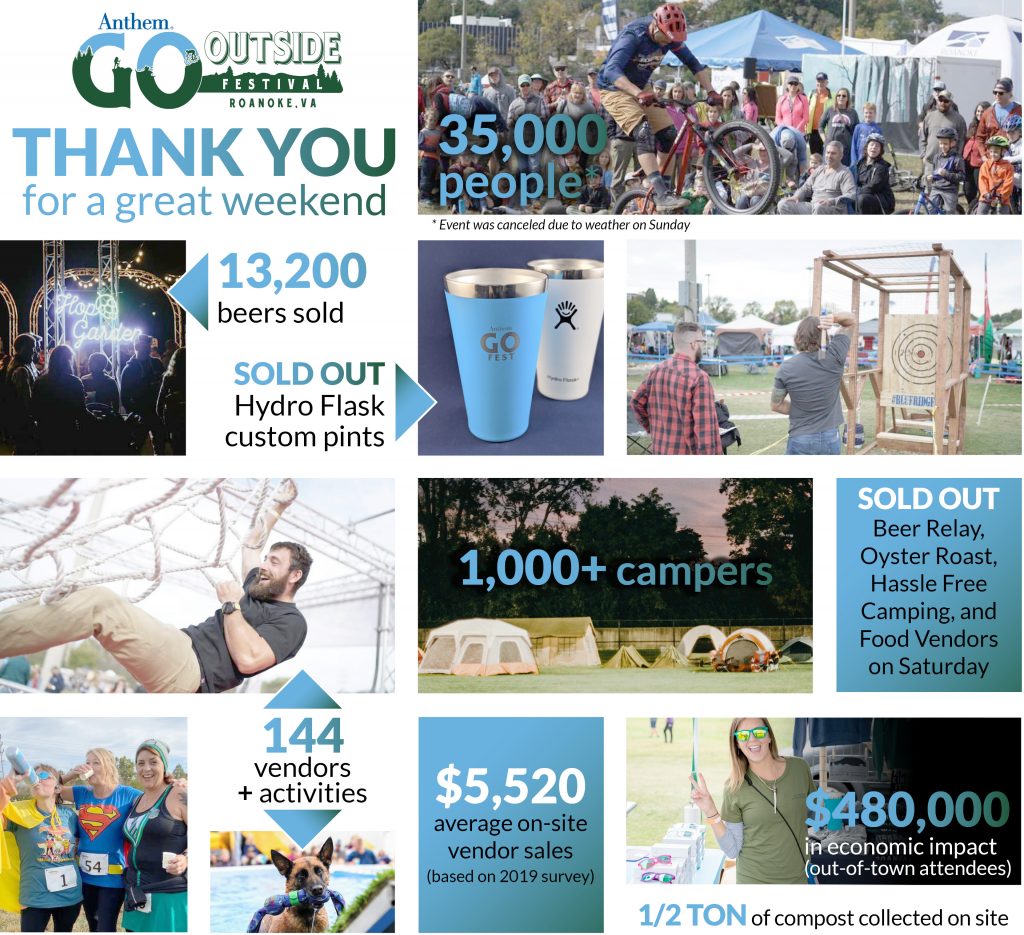 The region's biggest outdoor festival has a direct impact on the regional economy.
The Anthem Roanoke GO Outside Festival in October generated $480,000 in new economic activity that will support 4.7 jobs in the Roanoke market over the next year.
That impact is attributable to attendance from out of town festival-goers. An on-site survey showed that 15 percent of attendees come to GO Fest from outside the region.
A post-race survey determined the event created $300,191 in new output from lodging, food, retail, and gas spending. With a multiplier effect from indirect and induced impact, this totals $480,180, according to the study.
"GO Fest is becoming a destination event. It also reinforces awareness of the Roanoke Region's outdoor assets to the broader outdoor community," said Pete Eshelman, director of outdoor branding for the Roanoke Regional Partnership.
The Partnership and Visit Virginia's Blue Ridge prepared a participant survey to measure the event's economic impact. Respondents were asked to report the amount spent on fuel, meals, lodging, and miscellaneous retail purchases with on-site surveys during the festival. More than 35,000 people attended the free event.
The economic impact figures only factor in spending from out-ot-town participants and only includes "new money" to the region.