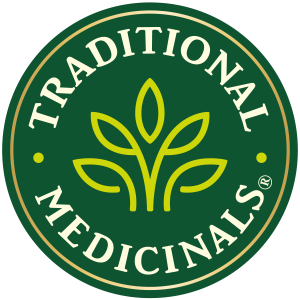 ROCKY MOUNT, Va. (January 21, 2020) – Franklin County officials and Governor Ralph Northam today announced the largest investment to date in the Summit View Business Park. Traditional Medicinals, the leading seller of organic herbal wellness tea in the U.S., will invest $29.7 million to build an East Coast manufacturing and processing operation. The company will build a 125,000 s.f. facility on 30 acres and create 56 new jobs.
Traditional Medicinals, Inc., a Certified B Corporation, is a pioneer of the wellness tea category in the U.S. and Canada. Traditional Medicinals is also the leading seller of both organic tea and Fair Trade Certified™ herbal teas in the U.S. and Canada. More than 50 high-quality wellness teas are formulated by herbalists using medicinal grade herbs. Founded in 1974 in Sonoma County, California, Traditional Medicinals is an independent company that embraces sustainability, ingredient purity, and social and environmental activism. For additional information, visit www.traditionalmedicinals.com.
"We are thrilled that Traditional Medicinals selected Franklin County for its East Coast facility," said Leland Mitchell, chair of the Franklin County Board of Supervisors. "Traditional Medicinals is a world-class company and Franklin County is extremely excited for them to join our business community and the growing list of firms that call the Summit View Business Park home. Summit View and Franklin County promote an exceptional quality of life at their core and we are gratified that Traditional Medicinals was looking for exactly that for the home of their new East Coast location. We look forward to Traditional Medicinals being a cornerstone of our economic base and community for many years to come."
"Traditional Medicinals' selection of Franklin County and the Roanoke region is not happenstance," said Beth Doughty, executive director of the Roanoke Regional Partnership. "They recognized our strong food and beverage sector. More importantly, Traditional Medicinals' corporate and brand values are perfectly aligned with our regional narrative of natural beauty, environmental sustainability, and active, healthy lifestyles."
"It was incredibly important that we found a location that embodied our company values," said Blair Kellison, CEO. "We've worked for decades to ensure that the work we do positively impacts both the environment and the people in the communities where we do business – both on a local level and in the forty-two countries where we purchase herbs. We are proud to become a part of Franklin County and the greater Roanoke community and look forward to making a positive social business impact here."
It will produce over 50 high-quality herbal teas and products including its well-known products such as Throat Coat and Mother's Milk. Their teas can be found at Kroger and more than 70,000 retail locations in the U.S. and abroad.
Franklin County and the Roanoke Regional Partnership worked with the Virginia Economic Development Partnership for almost two years on this project. 
Traditional Medicinals will pay an above average wage and create additional indirect jobs and economic benefits. Economic impact modeling (IMPLAN) by the Roanoke Regional Partnership indicates this project will have an overall annual economic impact of $62,338,236 at full operation and spur creation of more than 181 secondary jobs.