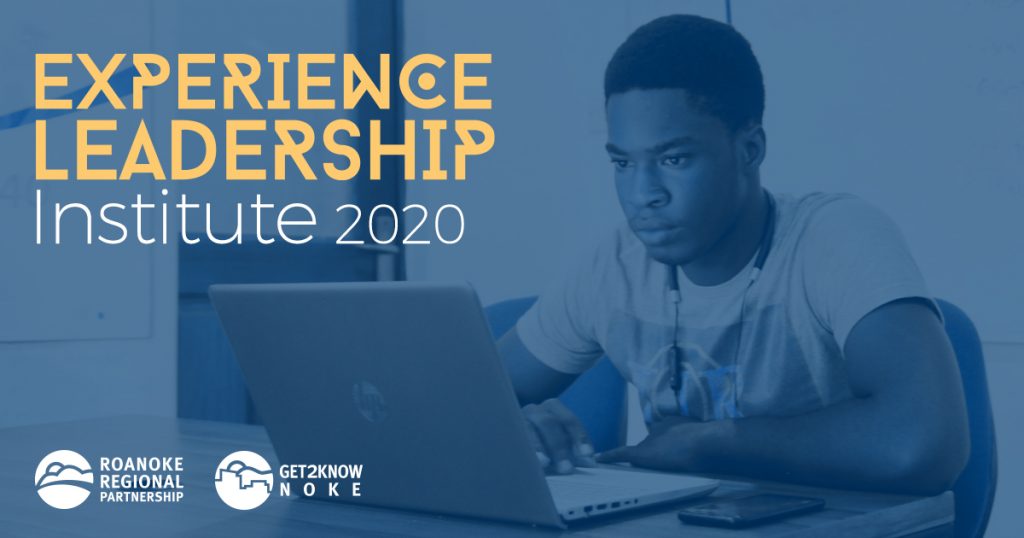 Do you know a college student or recent graduate who wants to set themselves apart when looking for jobs?  
Do you know a college student or recent graduate whose summer resume-building plans have blown up due to COVID-19?  
Or is your business getting ready to welcome this year's summer associates and interns?
The Experience Leadership Institute is a summer program that helps young adults put this summer to good use, learn essential career skills, and earn a leadership certificate that will make their resumes stand out for future jobs and internships, regardless of industry. The program will be delivered online with in-person networking opportunities once COVID-19 restrictions are relaxed.
Participants will master the skills that employers have rated most important. Upon completion, participants earn a resume-boosting Experience Leadership Institute Certificate.  
The program runs June 3 to August 3 and will involve leaders and employers in the Roanoke Region during eight online sessions that focus on competencies established by the National Association of Colleges and Employers, a nationally recognized set of professional development strategies to successfully transition from college to the workplace. It will be an opportunity to gain a mentor as well as network with other young professionals across various fields.
Sessions include:
Critical Thinking/Problem Solving 
Oral/Written Communications 
Teamwork/Collaboration 
Digital Technology  
Leadership 
Professionalism/Work Ethic 
Career Management 
Global/Intercultural Fluency 
The two-month program is only $50 with a limited number of scholarships available. Registration is open now.
Register for the Experience Leadership Institute